Have you ever wondered what it's like to drive one of SmithCo's high-quality, durable side dump trailers? Thanks to American Truck Simulator, now you can—well, sort of.
Released in 2016, the popular truck driving simulator features actual truck models delivering trailer-moved goods for objectives resulting in money earned and experience points gained. In addition to driving truck, the game allows the user to manage the trucking business through hiring drivers and owning properties.
A Reddit user created a "mod"—an alteration to a game made by players or fans—that inserted a SmithCo side dump trailer into the game for everyone to enjoy. You can get that mod here.
If you're video game savvy, enjoy exploring the digital highways hauling with our industry leading trailers. If video games aren't your thing, check out the videos below to get an idea of what it's like.

Get Behind the Wheel of a SmithCo Side Dump Trailer (Virtually, At Least)
---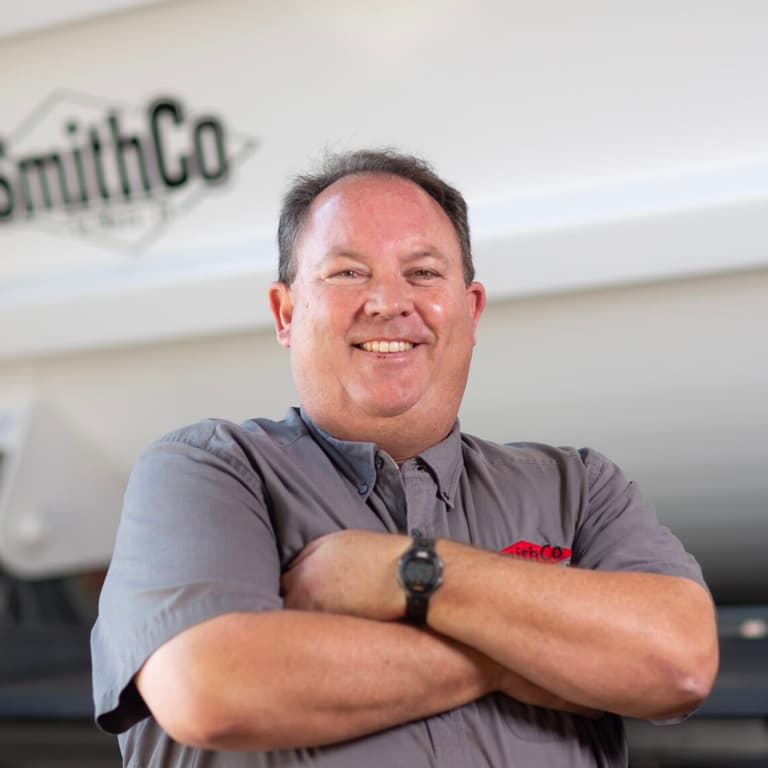 Blog Author
Scott Lovell
President and CEO
As President and CEO, Scott Lovell brings 20+ years of experience with SmithCo to lead the team as they design and produce the best, most versatile side dump trailers available in the world. With a degree in Education and a Coaching Endorsement from the University of Iowa in 1992, he began his career teaching and then became Program Director at the local YMCA while also coaching football and track at Keokuk High School. Then he pivoted into manufacturing through HR and Purchasing by joining SmithCo as Human Resources Manager in 2000. When he's not guiding the industry leader in side dump trailers, you can find Scott coaching his son's pee-wee football team. He's also a die-hard Iowa Hawkeyes fan.