The SmithCo side dump trailer blog will be your go-to source for staying up to date on the latest news and projects we're involved in, as well as what sets SmithCo apart from the competition. Across the wide variety of industries we serve—construction, demolition, agriculture, waste, and mining—we're proud to deliver innovative, stable side dump trailers that offer ease of operation with low maintenance.

Each industry and each project offer their own unique and compelling story. SmithCo is known industry-wide as having the best-built trailer on the market, and we encourage you to check back in so we can show you why.

---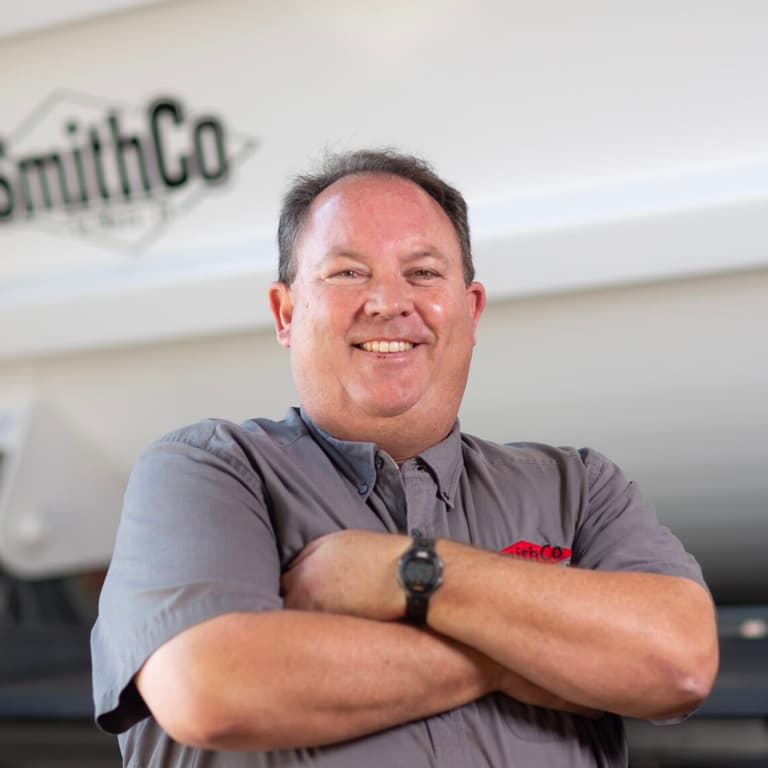 Blog Author
Scott Lovell
President and CEO
As President and CEO, Scott Lovell brings 20+ years of experience with SmithCo to lead the team as they design and produce the best, most versatile side dump trailers available in the world. With a degree in Education and a Coaching Endorsement from the University of Iowa in 1992, he began his career teaching and then became Program Director at the local YMCA while also coaching football and track at Keokuk High School. Then he pivoted into manufacturing through HR and Purchasing by joining SmithCo as Human Resources Manager in 2000. When he's not guiding the industry leader in side dump trailers, you can find Scott coaching his son's pee-wee football team. He's also a die-hard Iowa Hawkeyes fan.