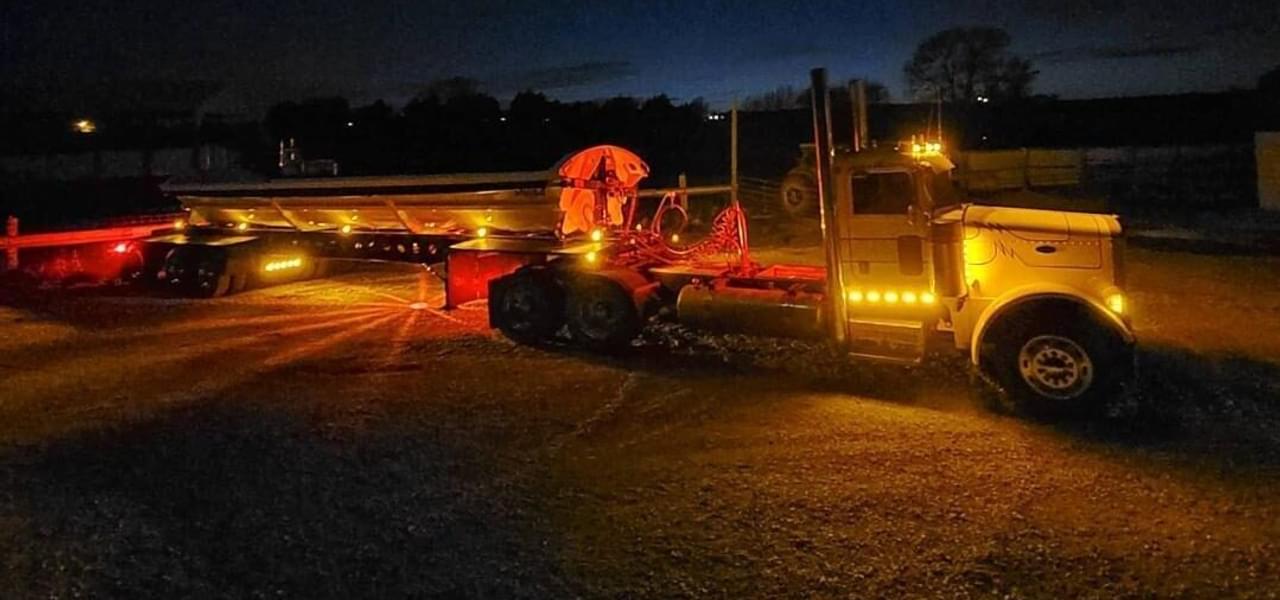 "A++ Company!"
I recently purchased three SX3 series trailers. I feel that SmithCo has the best all-around, multi-use side dump on the market.
I've worked with their sales team in the past and I am always amazed at their eagerness and willingness to help us out, from sales to parts to service. It was the way a purchasing experience should be: SmithCo promptly returned all of my calls, were honest, and stuck to the agreement that was made.
I had a wonderful experience from beginning to end, and I'd absolutely recommend SmithCo to anyone.
A++ company!
- Mike Peterson

"SmithCo is my trailer of choice."
I've been directly involved in the construction material hauling industry for decades and have owned over 100 side dump trailers from many manufacturers.
SmithCo's side dump trailer is my trailer of choice. I found the SmithCo side dump is more versatile in what it can haul. The design makes it easy to safely, quickly and cleanly switch between material types and deliver, whatever the load.
The SmithCo design and build quality are what keep me as a customer, as well as the reason why they generate such high value in the resale market. It feels good to be connected to the manufacturer of the piece of equipment that has been a major part of the success of our business. It has been a rewarding relationship.
- Bob Perry, Minnesota Business Enterprises
"No better side dump on the market."
First of all I would like to say there is no better side dump on the market. Our oldest trailer is a 2012 SX3 and it is worked hard every day, hauling anything from broken concrete and asphalt to sand, gravel, demo debris, and even brush and logs from clearing projects. This said, it is also the most versatile trailer we own.
This trailer is ten years old and the only thing we have ever done is put tires and brakes on it. We have never touched it with a welder or had to change cross members, straighten frames or anything that a lot of people we know with competitors' trailers have done— and to trailers much newer.
We have just taken delivery of our newest trailer, an SX5, and we look forward to the same great use and longevity out of it as well.
- Bob Paduano, Owner, WB Contracting
"The job wouldn't be possible without them."
I'd been using end dump trailers, but I needed something safer and more reliable for hauling fly ash. SmithCo helped me design and build a quad-axle box truck, which was outside of their normal scope. We designed a configuration that was able to do big hauls without a lot of extra weight in the trailer.
Fly ash is a very difficult load to haul and the job wouldn't be possible without these trailers.
The team at SmithCo was great from start to finish. Since this trailer was a new configuration, SmihCo came onsite more than once, without hesitation, to make sure things worked smoothly. I'm really happy with my SmithCo side dump.
- Kevin McGee, V McGee Trucking
Read more about V McGee Trucking's switch to side dumps on our blog.
What other SmithCo customers are saying
"We witness every day SmithCo dumping faster and cleaner, and far less tipovers than the competition."
"You can pretty much do everything in the field with a SmithCo with the right guy behind the wheel. It's all about time and with a SmithCo side dump, it's blow and go. You can do all applications of dumping in a SmithCo side dump."
"In this area, side dumps are king. Not many jobs get set up for belly dumps, and end dumps are dangerous unless the dump site is perfect, and how often is anything perfect, especially in construction?"
"WHEN WE DUMP THE TRAILER THE TUB IS EMPTY!"