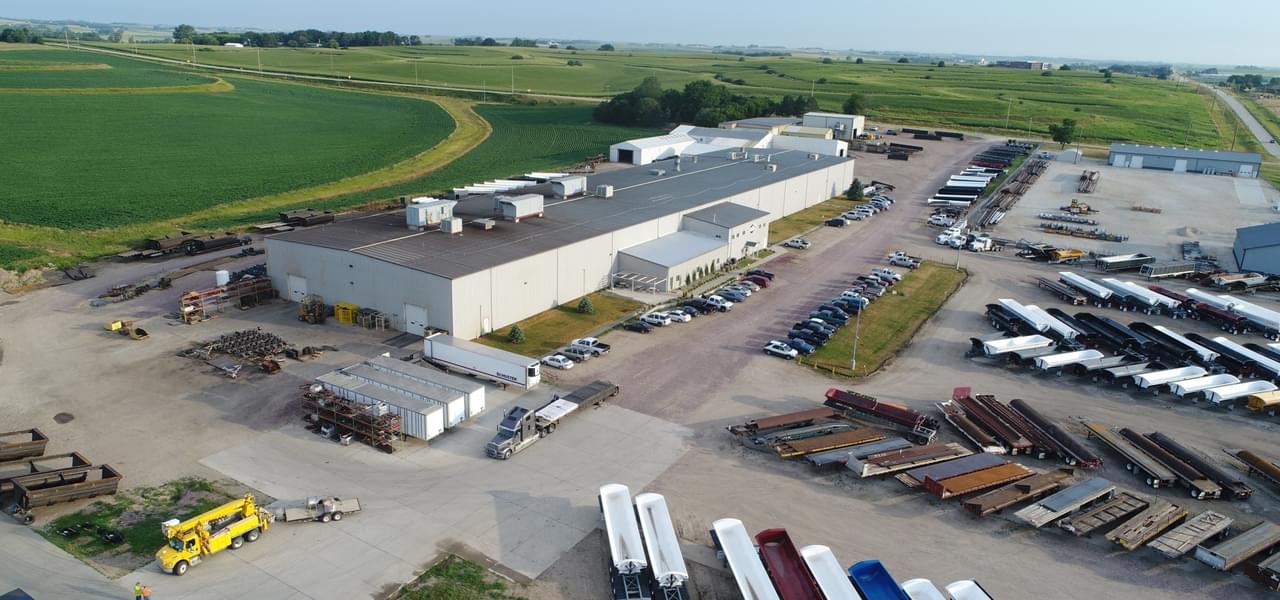 Our Mission
Our mission is to design and build the world's best side dump trailers with customized solutions that increase our customers' efficiencies and profits, while also providing a secure future for our workforce and their families. We treat our employees well, so they can concentrate on doing the best work for our customers.
No matter your industry, SmithCo is here to build you side dump trailers that perform, with support that will never leave you stranded. When we build trailers, we build solutions.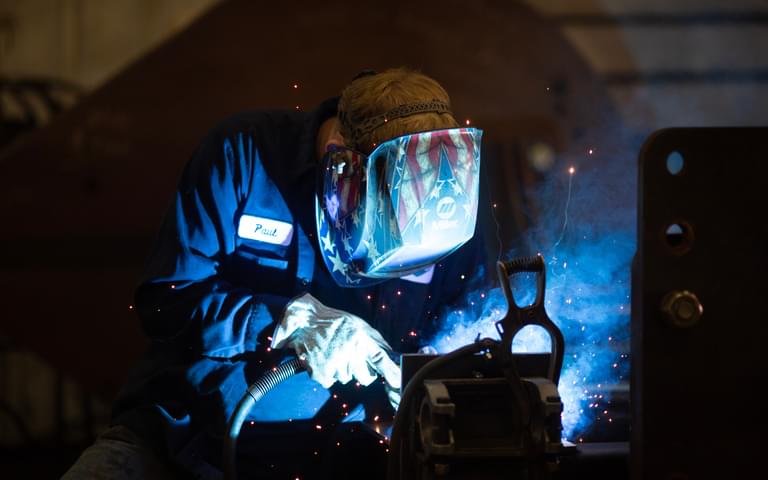 Outstanding Quality
For more than 25 years, SmithCo has been producing the best side dump trailers on the market, with superior stability, easier unloading, and faster cycle times. We founded our company on the values of honesty, integrity, and outstanding customer service. We live these values every day by building side dump trailers the right way, under the careful watch of our world-class engineers.
Side dumps are the only type of trailer we manufacture, and we're proud to lead the industry in custom design and innovation. SmithCo trailers have the highest resale value on the market because of our expertise and experience in manufacturing. We take pride in getting customers the right trailer that will serve them for many years and maximize their profits.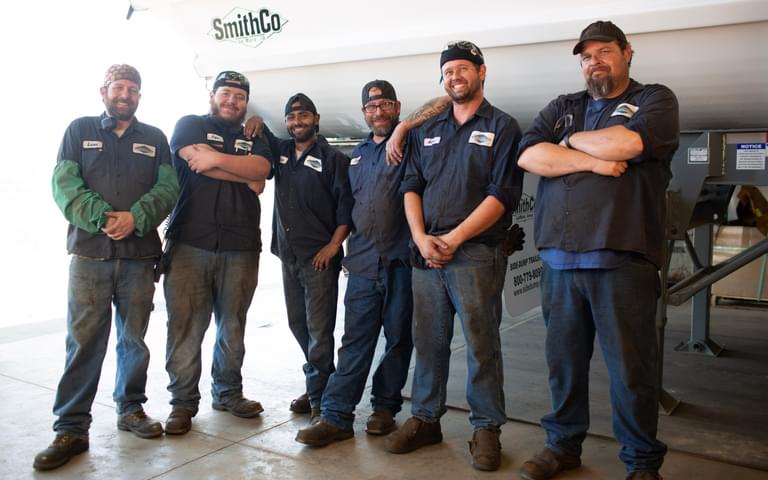 Customer Service
With SmithCo, you're not a number, you're part of the team. SmithCo leads the industry in responsive customer service. We don't just sell you a great trailer, we partner with you before, during, and after the sale to make sure all your needs have been met and your questions answered.
Our experienced staff has designed many custom trailers and studied state, federal and international laws to make sure your side dump is built to haul and street legal. We even go one step further and provide you with a drawing that shows your current equipment and the best SmithCo option for your need. No one knows more about side dump trailers than we do, and you won't find better customer support with any other company.
Customer Testimonials
"SmithCo is my trailer of choice."
I've been directly involved in the construction material hauling industry for decades and transitioned my trailer fleet from bottom dumps to side dumps about 20 years ago. In the many years since, I've owned over 100 side dump trailers and have evaluated many other manufacturer's trailers.
SmithCo's side dump trailer is my trailer of choice. I found the SmithCo side dump is more versatile in what it can haul. The design makes it easy to safely, quickly and cleanly switch between material types and deliver, whatever the load.
The SmithCo design and build quality was what originally attracted me but those two traits also kept me as a customer because of the value they generated in the resale market. On my end it feels good to be connected to the manufacturer of the piece of equipment that has been a major part of the success of our business. It has been a rewarding relationship.
- Bob Perry, Minnesota Business Enterprises

"No better side dump on the market."
First of all I would like to say there is no better side dump on the market. Our oldest trailer is a 2012 SX3 and it is worked hard every day, hauling anything from broken concrete and asphalt to sand, gravel, demo debris, and even brush and logs from clearing projects. This said, it is also the most versatile trailer we own.
This trailer is ten years old and the only thing we have ever done is put tires and brakes on it. We have never touched it with a welder or had to change cross members, straighten frames or anything that a lot of people we know with competitors' trailers have done— and to trailers much newer.
We have just taken delivery of our newest trailer, an SX5, and we look forward to the same great use and longevity out of it as well.
- Bob Paduano, Owner, WB Contracting
A++ Company!
I recently purchased three SX3 series trailers. I feel that SmithCo has the best all-around, multi-use side dump on the market.
I've worked with their sales team in the past and I am always amazed at their eagerness and willingness to help us out, from sales to parts to service. It was the way a purchasing experience should be: SmithCo promptly returned all of my calls, were honest, and stuck to the agreement that was made.
I had a wonderful experience from beginning to end, and I'd absolutely recommend SmithCo to anyone.
A++ company!
- Mike Peterson