As we enter the last month of the first quarter of 2022, it's shaping up to be a tremendous year, However, it will also be a year that will also have a lot of challenges. Supply chain issues are still a significant problem. Our procurement department has been working diligently to source the components we need to produce your trailers, and they have been doing a wonderful job, but it has been difficult. Thank you to our customers, dealers, supplies and employees for their continued patience.
We will be reaching out to you, our customers, to hear about your experiences with SmithCo with an online survey. We value our customers' opinions and will use your input to guide our approach to making the best side dump trailers in the industry, supported with the best service anywhere. If you've purchased a SmithCo side dump recently, keep an eye on your inbox in the coming weeks for an invitation to share your thoughts.
Finally, I want to take a moment to thank our dealer network and each and every SmithCo employee for the work they put forth in 2021. I truly appreciate everyone on our team, and I look forward to seeing all that we can accomplish together in 2022.
---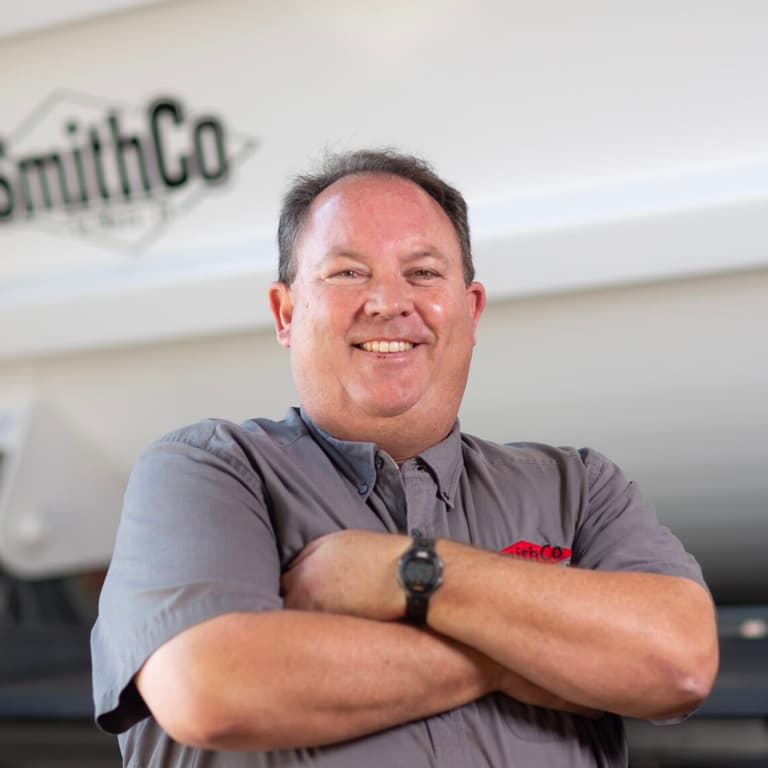 Blog Author
Scott Lovell
President and CEO
As President and CEO, Scott Lovell brings 20+ years of experience with SmithCo to lead the team as they design and produce the best, most versatile side dump trailers available in the world. With a degree in Education and a Coaching Endorsement from the University of Iowa in 1992, he began his career teaching and then became Program Director at the local YMCA while also coaching football and track at Keokuk High School. Then he pivoted into manufacturing through HR and Purchasing by joining SmithCo as Human Resources Manager in 2000. When he's not guiding the industry leader in side dump trailers, you can find Scott coaching his son's pee-wee football team. He's also a die-hard Iowa Hawkeyes fan.