Trailer valves may be small, but they are a crucial part of your side dump's operation. Knowing where to place them, as well as how to maintain them, will ensure that your new or existing SmithCo side dump trailer will operate correctly for years to come.
Valve Types and Location
SmithCo Side Dump trailers operate using double acting hydraulic cylinders. This means that either the truck or the trailer must be equipped with a directional control valve to reverse the hydraulic oil flow for the trailer to operate as designed. SmithCo chooses to use a directional control valve that is operated via an air control mounted to the valve.
When it comes to deciding whether to put the valve on the truck or on the trailer, the SmithCo team will take a look at your particular situation:
If you operate just one truck for each side dump trailer, you may prefer to have the valve mounted as part of your truck wet kit. This setup has the least number of parts/items between the control in the cab and the valve itself and is typically the most efficient and trouble-free setup.
If the number of trailers you use is not the same as the number of trucks you operate, you may prefer to have the valve mounted on the trailer. Trailer-mounted valves can be operated from the cab by an air toggle valve, or an electric switch if the trailer is also equipped with an electric over air control box. Valves mounted in the trailer have more parts between the switch in the truck and the control valve, including air and/or electrical components.
Special Considerations for Multiple Hydraulic Circuits
SmithCo builds trailers that are operated in tandem (train sets), trailers with two or more tubs on one frame, and trailers that have multiple hydraulic operations. We can build your trailer with all the necessary valving installed on the trailer, so you only have electric switches installed in your cab, along with your wet kit. If preferred, some of the valving can be installed on the truck and be run via air toggle valves in the cab. The types of valves include multi-spool directional control valves, selector valves, counter-balance valves, and others as required to build you the trailer you want.
Trailer Valve Sourcing and Maintenance
SmithCo sources and uses valves by well-known and reputable manufacturers. We use the valves that we feel are the best fit to perform the functions the trailers are designed for. Upon request, we will special-order valving to meet the customer's specific requirements. Be advised that special order parts have longer lead times for new trailer builds and as well as longer lead times for replacement valves down the line.
Maintenance on the valving installed on your truck or trailer should be performed regularly. You want to be sure that the valves are clean, as dry as possible, and lubricated. We recommend an occasional bit of air tool oil be added to the air shifter on the valve. Air line antifreeze should not be used for any of the trailer valves as it can react with the lubrication and causes seals and O-rings to dry out.
Ready to learn more about the right choice of valves for your trailer? For new trailers, the SmithCo team can walk you through your options as you start your trailer buying process. If you already own a SmithCo side dump and want to discuss valving/operation options, we can certainly help to get you set up through our parts and service departments. Get in touch, and we can start learning about your specific needs. Give us a call at 800-779-8099 or email us at sales@sidedump.com.
---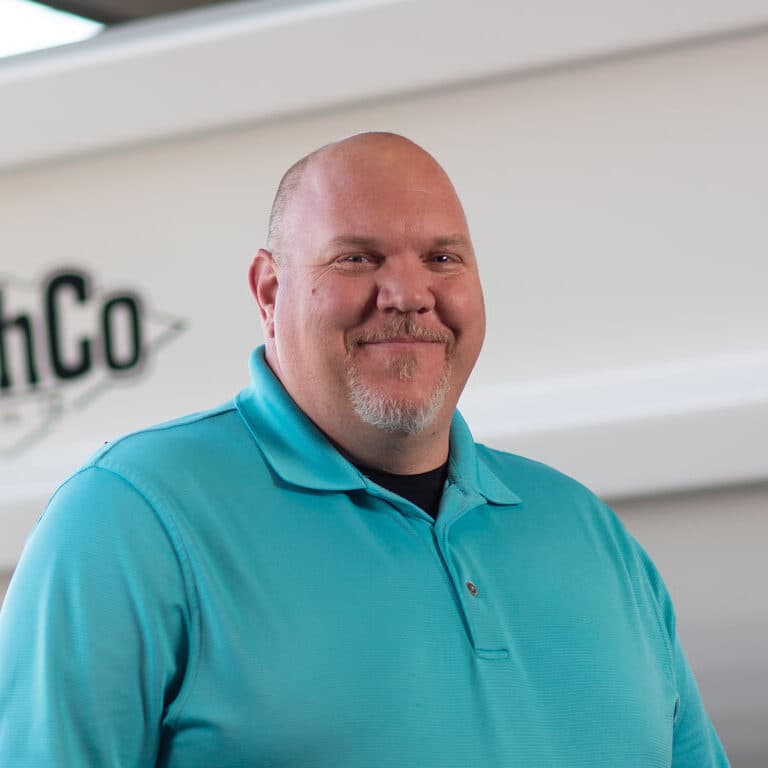 Blog Author
Chad Oldenkamp
Used Trailer Sales, Parts & Service
Chad has been working in the side dump trailer industry since its infancy in 1995. He started at SmithCo in 2006, starting out in parts sales before expanding to his managerial role blanketing parts and service, warranty, used trailer sales, purchase assist and customer support—a man of many hats! In his free time, he enjoys fishing, golfing, and spending time with his family and two English Bulldogs: Amos and Andy. An avid Nebraska Cornhusker fan, you can find him on fall Saturdays cheering on his football team.