Things can get rough out in the field or on a job site when our customers are using our construction pup trailers. These models are typically used off-road over tough, variable terrain. We knew the hitch connection between the tractor and trailer needed to be strong, durable, and have a high degree of articulation to hold up over time.
Customer Feedback is the Key to a Better Trailer Hitch
When our customers told us they wanted to pull our construction pup trailers in tandem or triples, we designed a robust hitch connection to handle that. Our first step was to go onto job sites and see firsthand the stress our hitch was being put through. We listened carefully to customer feedback and brought in our design team to improve on what we had developed in the past. Finally, we conducted an engineering analysis to fine-tune the design prior to production.
At SmithCo we take pride in always listening to our customers to make our products better. Our goal is to produce trailers that work for you instead of just offering what we think you want. When customers share an idea or an issue is brought forth, we look to see how it could be addressed. At this point, our engineering team gets to work on a viable solution. After building a prototype, we do extensive testing and fine-tune the design. Only when these steps are complete do we integrate the design and update it into production.
Tailored Solutions Offer Flexibility and Quality
Our CP30 hitch is custom designed for the job it is doing, not an adaptation of other types of equipment. It is easily serviceable and interchangeable with other types of hitches. Plus, it offers the ability to raise or lower the location of the hitch to adapt to any height of drawbar on the power unit. For example, when using the trailers in a train configuration, the pup or rear trailer hitch can easily be moved up to connect to the lead or front trailer.
It's this type of flexibility, quality, and attention to detail that sets SmithCo side dump trailers apart from the competition.
Want to know more about how SmithCo can find a custom solution for your haul? Get in touch with our knowledgeable sales team, and we can start learning about your specific needs. Give us a call at 800-779-8099 or email us at sales@sidedump.com.
---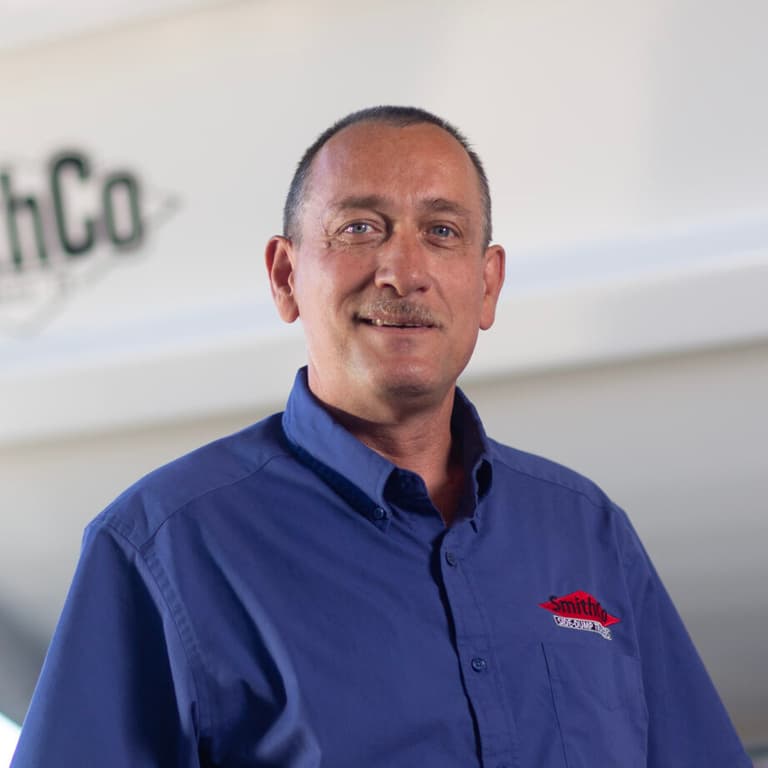 Blog Author
Duane Myears
District Sales Manager
Duane Myears is a District Sales Manager for SmithCo. He has extensive experience in the transportation industry working with rail car for eleven years prior to joining SmithCo where he has held a range of supervisory and management positions including Production, Quality Control and Warranty. For nearly 20 years, he has been a leader every step of the way. Away from work, you may catch up with him fishing or following NASCAR.