In a previous post, we detailed our thorough process for updating SmithCo side dump trailers to better meet our customer needs so they can get more done in a day.
Here are more examples of this process in action.
Big Thinking Can Mean Big Improvements
First-time SmithCo customers often ask us why our trailers work better than our competitors'. The short answer is that we've listened to nearly 30 years of customer feedback to make the tubs that work best for them.
Our SX trailer series has the best design in the industry. Our engineered design offers the perfect balance of dump angle, tub geometry, and floor profile to make the SX series a great trailer choice for construction, agriculture, demolition, or waste haulers. Our cylinder geometry and dump angle create a tub with superior clean-out which means operators can be on their way at the end of the dump cycle without wasting time or worry getting outside of the cab for manual cleaning. Our article and video on tub slap show how our design helps empty the tub completely while the trailer stays stable.
We also listened to customer feedback about our tubs' initial designs and eliminated all center dividers and internal columns. These features can limit what operators can haul. Our rounded floor design not only sheds material more easily; it allows for more volume in your hauls when compared to the V-shaped design some manufacturers offer.
Innovation from the Ground Up
Our customers are always finding new uses for our trailers. This has led to insightful feedback and innovation. In fact, we developed our Medium High Volume (MHV) and Super High Volume (SHV) trailers based on customer feedback.
As SmithCo grew, and customers started falling in love with our first side dump design, operators wanted to use side dumps to haul high volumes of low-density material. Initially, we developed tub side board extensions to solve this issue. We would build a side board for one side of the tub so operators could fill the tub with more material. Eventually, side boards became so popular we determined there was a market for a high-volume tub that dumps to one side. This is how the SmithCo Medium High Volume (MHV) tub was created. Adding 24" side boards to our MHV pushes it to a staggering 65 cubic yards of payload.
The SmithCo Super High Volume (SHV) has a similar story. This tub was designed around the operator who wants to haul wet, low-density loads with a lot of liquid such as sludge, high moisture manure, processing waste and pumice. These hauls tend to be lighter than rock or concrete and, unlike those materials, can slosh in the tub and increase the risk of spills. The SHV tub has a high side wall to help keep liquid in, and a baffled center divider to slow down the flow when the trailer is starting and stopping. Because braking shouldn't create a big mess.
Do you have an idea for trailer or tub improvement? We may already have the answer. Get in touch with our knowledgeable sales team, and we can start learning about your specific needs. Give us a call at 800-779-8099 or email us at sales@sidedump.com
---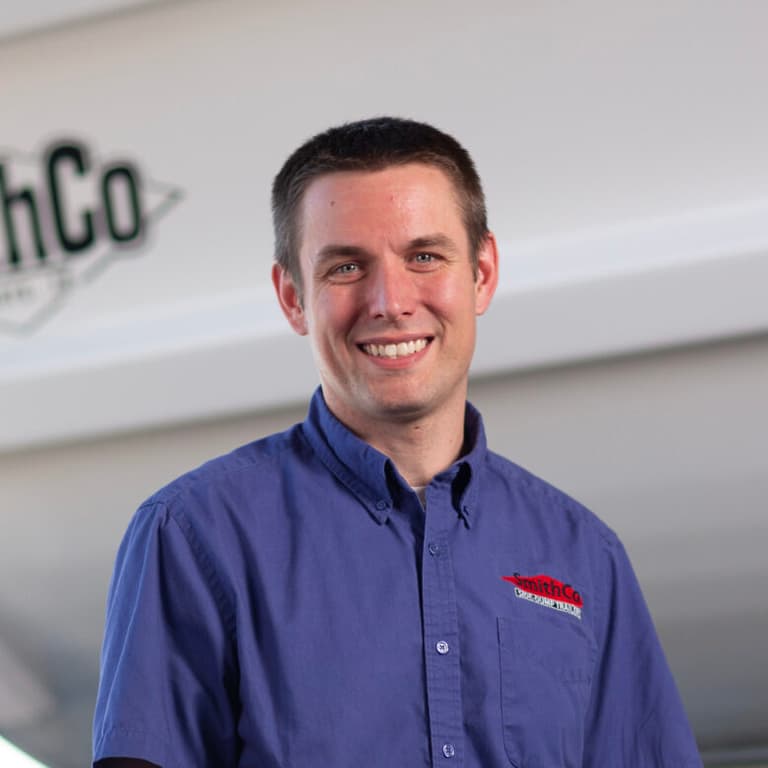 Blog Author
Dan Dohman
Engineering Manager
Dan Dohman leads the SmithCo Engineering group. Prior to joining our team in 2018, he held a wide range of engineering responsibilities including quality and manufacturing engineering, R&D and product development. Dan holds a Bachelor of Science in Mechanical Engineering from South Dakota State University. For over 13 years, he has brought a keen understanding of matching customer needs to innovative engineering solutions. When not at his desk, Dan enjoys spending time with his wife and two young sons, leading Bible studies, exercising and going to dirt track races.