There are many reasons why customers choose SmithCo side dump trailers over other products on the market. Our passion for advanced engineering and innovation is one—we're constantly striving to stay at the forefront of trailer manufacturing technology. Another is our promise to provide customers with unrivaled service, value and integrity.
But at the heart of it all is our world-leading trailer manufacturing capabilities, housed in our facility just outside of Le Mars, Iowa.
The 70,000-square-foot work space thrives on second-to-none capabilities. From start to finish, all of our side dump trailer components are welded in the strongest and most efficient manner. By getting to know our process, you'll understand why we're the best.
Computerized plasma cutting. This system has a 10' x 45' down draft table that ensures minimal distortion and a clean atmosphere. We cut our parts in-house, which means we have complete control over the design and quality of our trailer components.
Press-brake. We have two CNC controlled 500-ton press-brakes that are capable of forming 3/8" AR450 plates up to 20 feet in length, ensuring all our formed parts are of the highest standards.
Welding. Welding is at the heart of what we do and who we are. No one does it better than SmithCo. Each trailer goes through two weld checks prior to heading off to the paint department. Our frames and tubs are welded out in customized rotators that allow us to turn them 360 degrees during the weld-out process. This allows all welds to be flat welds, and gives our employees a comfortable position to weld from. We spend the extra time and money to do it right!
Painting process. Every frame and tub of a side dump trailer goes through a rigorous process before paint is applied. We start by blasting it down to a "white" condition in an environment where moisture, humidity and contamination are controlled. Before application of paint, the frames and tubs undergo a complete re-inspection of all welds. Then its off to the paint booth, where we apply a complete and consistent paint finish.
Final assembly & inspection. Once the plumbing is installed, the tub and trailer frame are joined together. After each side dump trailer is complete, tub(s) are dumped, valves are operated, tarps are cycled, and the lights are checked. No stone goes unturned.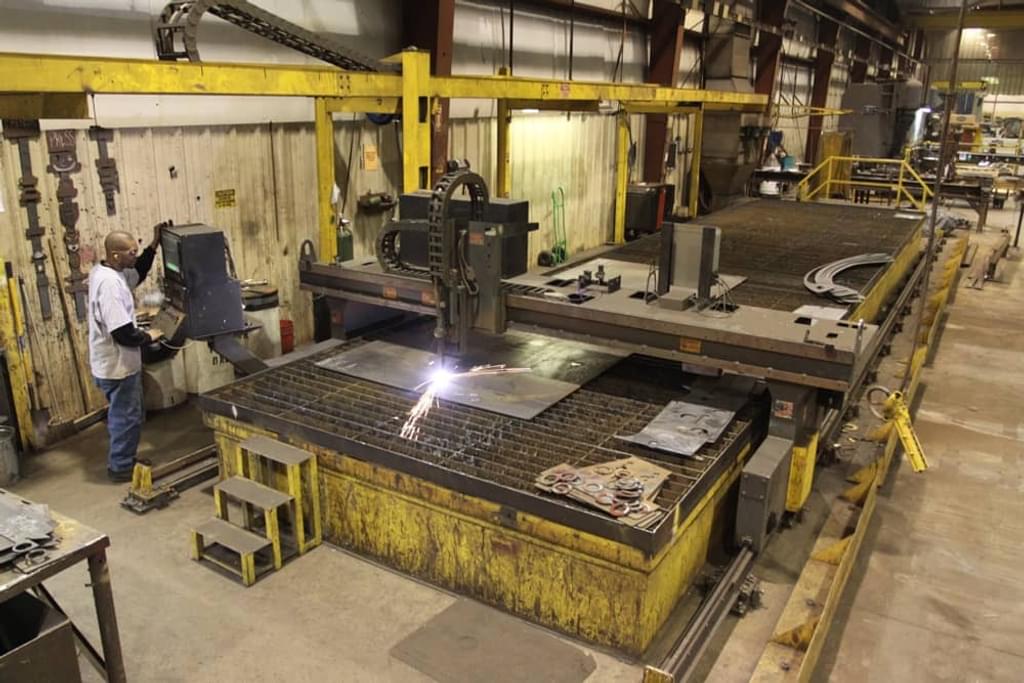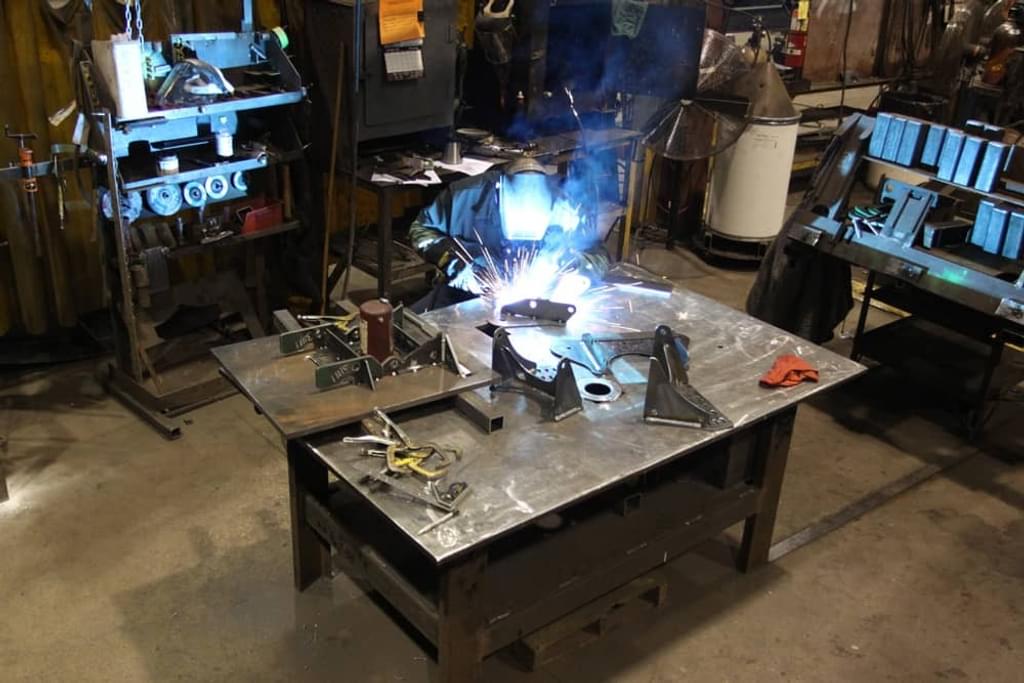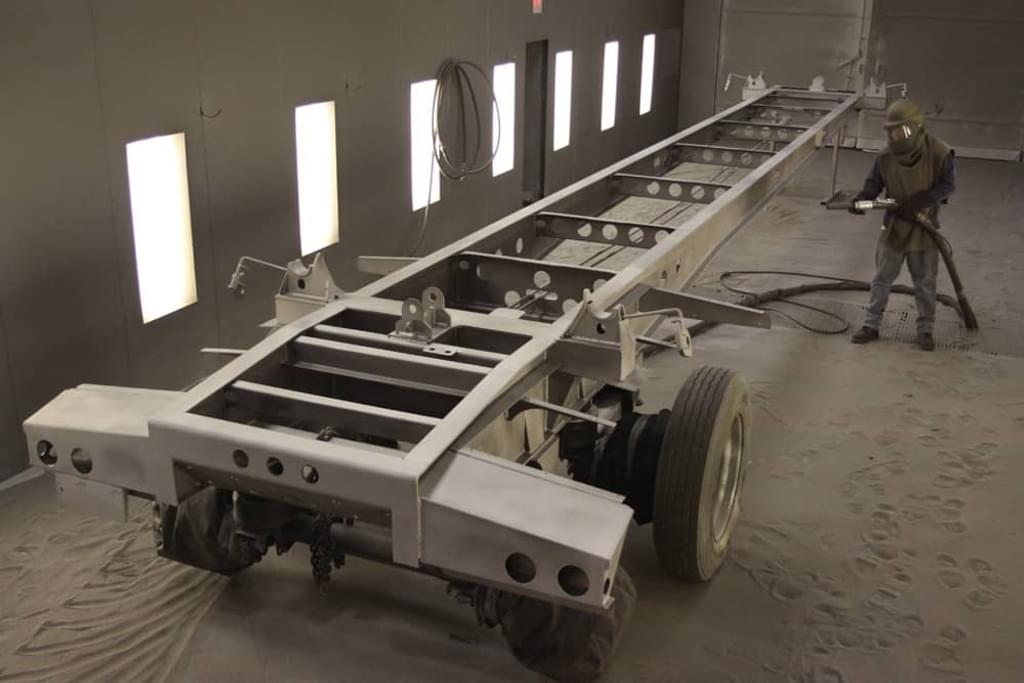 From start to finish, SmithCo side dump trailers are built to the highest standards. It's just one of the many reasons why we're the recognized industry leader. Much of our success comes from our proven trailer manufacturing process. This process gives us the confidence to stand behind every trailer that leaves the SmithCo factory.
---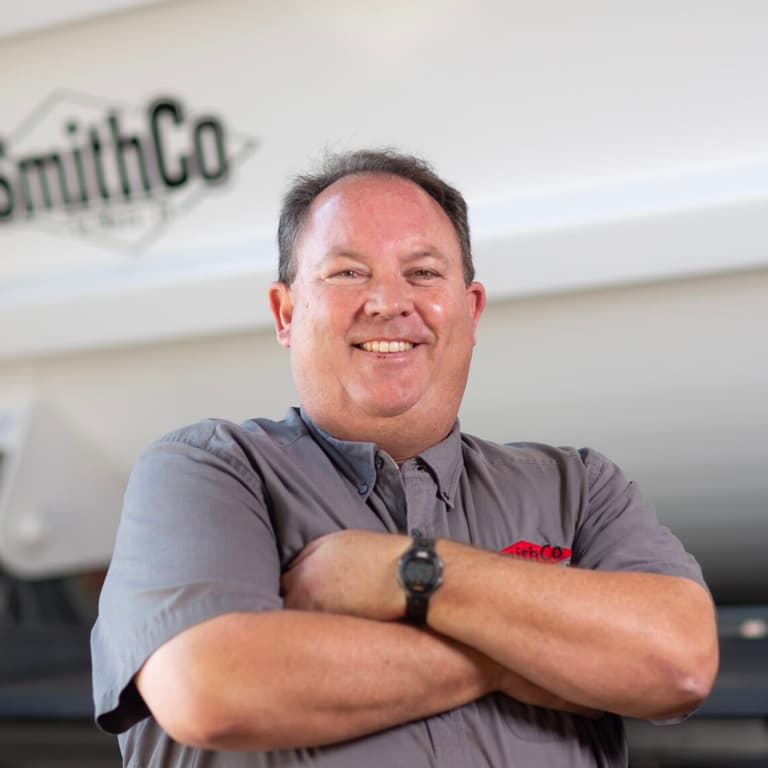 Blog Author
Scott Lovell
President and CEO
As President and CEO, Scott Lovell brings 20+ years of experience with SmithCo to lead the team as they design and produce the best, most versatile side dump trailers available in the world. With a degree in Education and a Coaching Endorsement from the University of Iowa in 1992, he began his career teaching and then became Program Director at the local YMCA while also coaching football and track at Keokuk High School. Then he pivoted into manufacturing through HR and Purchasing by joining SmithCo as Human Resources Manager in 2000. When he's not guiding the industry leader in side dump trailers, you can find Scott coaching his son's pee-wee football team. He's also a die-hard Iowa Hawkeyes fan.