Last month, SmithCo traveled to Las Vegas, Nevada to attend CONEXPO-CON/AGG 2020 (ConExpo), North America's largest construction equipment trade show. It's held every three years and over 130,000 people registered to attend this year's event. The show provided SmithCo a great opportunity to exhibit our trailers to tens of thousands of people over a five day period. In 2020, we counted more than 30,000 people walking past SmithCo's display, with 5,000 people entering our booth.
SmithCo's ConExpo Booth
I wish I had a video camera that filmed everyone walking into our booth this year, because the first thing most people saw was our huge 100-ton mine tipper trailer! People's mouths literally dropped wide open and several had huge smiles on their faces. Most people have never seen a side dump this large before, and the sheer size of this trailer captures their attention very quickly!
In addition to the mine trailer, we brought three other side dumps to the show: a triple axle side dump (SX3), a five axle side dump (SX5), and a construction pup (CP30). We chose these trailers in addition to the mine tipper because we felt they best represented the type of trailers that most attendees would be interested in. We made this choice in order to help more people realize that in nearly every situation, side dump trailers offers superior stability, easier unloading and faster cycle times.
When people come into the booth, they might have a lot of questions. When seeing a side dump trailer for the first time, many people wonder what the trailers are used for, how much can they haul, do they tip over easily, and my favorite question, what makes SmithCo different from our competitors. It's a privilege to be able to connect in-person at our trade shows and explain at length what advantages we offer. We love what we do, and we love to share it!
Working the Show
ConExpo is such a large show that our employees are on the ground before it even starts. About two weeks before the show, five SmithCo production employees traveled to Las Vegas to set up our display and clean the trailers for the show. This was a great opportunity to reward our hardworking staff members with a trip. It also gave them a chance to see how big the construction industry is, and some time to check out the competition. I always enjoy speaking with them when they return and hearing their stories about what they experienced.

When we are working our booth, we spend our entire time talking to everyone who enters. Whether we think you are a serious buyer or not, you will receive the same attention as everyone else. We strive to present our 'down-to-earth' Midwestern persona while also making sure people realize that we are the experts on side dumps! We answer each and every question that anyone has about side dumps in general and our products. Education is key, so we want everyone to get the correct information about side dump trailers. Often, we barely have enough time to grab lunch because we are so busy chatting with attendees.

When we can, we also network with other construction equipment manufacturers such as truck manufacturers, suspension manufacturers and axle manufacturers. This networking is important, because we all depend on each other for our products to work as designed. During the show we also held an appreciation dinner for our dealers who attended the event, to show them how much we appreciate their work and dedication in representing SmithCo.
The Importance of Trade Shows
Tradeshows are important because they get your product in front of thousands of people in a short amount of time. They provide a way for customers to put their hands on the trailer and see the quality and craftsmanship that goes into our trailers with their own eyes. It also gives us an opportunity to listen to the attendees and learn what their needs are and what they want to accomplish. Customers can learn firsthand, face to face, how our knowledge and expertise can make their operation more profitable.
Currently, tradeshows are being cancelled all over the globe due to COVID-19. SmithCo is using all of the resources available to us to reach potential customers in different ways. Our new website went live on March 6. It provides us an even greater platform to inform potential customers about what a side dump trailer can do for them, and why a SmithCo side dump trailer is the best. Within our website, we've also developed a Learning Center. Here, we will post articles and videos to help inform potential customers about side dump trailers and SmithCo. In the Support section of the site, we have guides and will be publishing "How To" videos and articles to help customers. Additionally, we are also using LinkedIn and YouTube as platforms to get us in front of interested buyers.

If you missed us at ConExpo and have a question or want to know more about any of our trailers, please visit our website at www.sidedump.com or give us a call at 800-779-8099.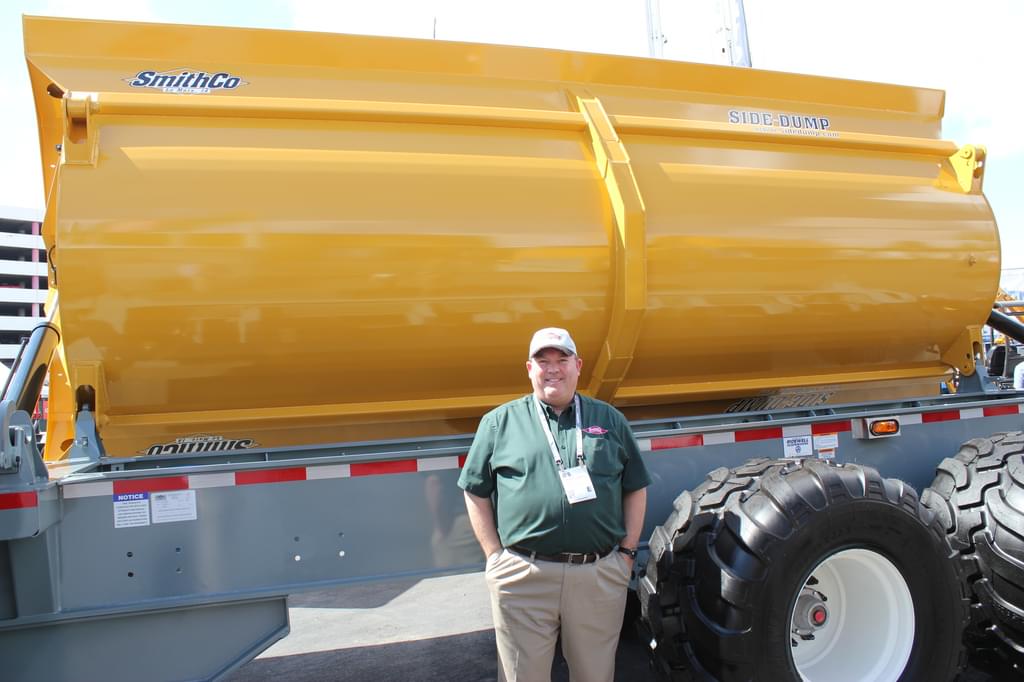 ---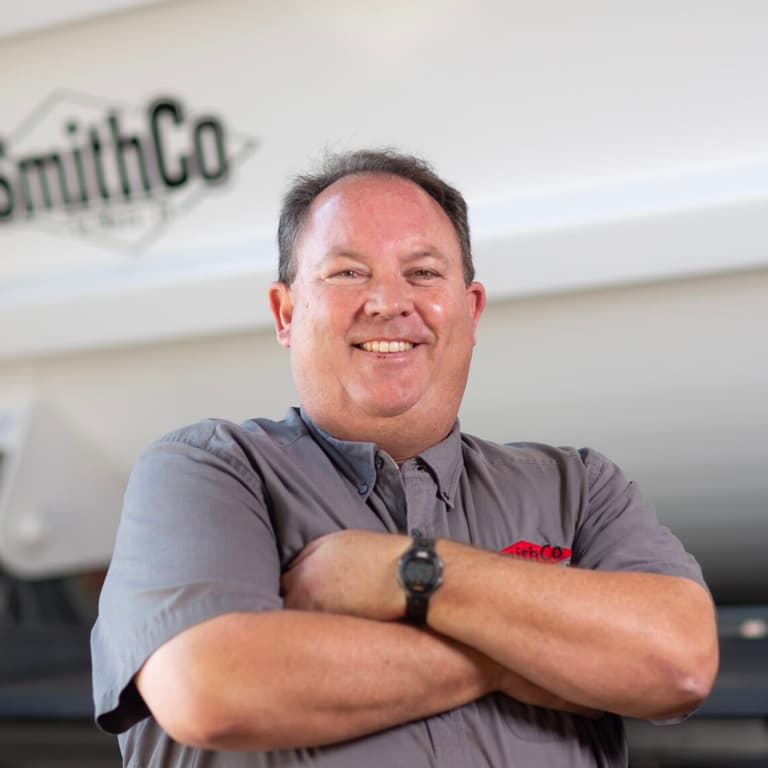 Blog Author
Scott Lovell
President and CEO
As President and CEO, Scott Lovell brings 20+ years of experience with SmithCo to lead the team as they design and produce the best, most versatile side dump trailers available in the world. With a degree in Education and a Coaching Endorsement from the University of Iowa in 1992, he began his career teaching and then became Program Director at the local YMCA while also coaching football and track at Keokuk High School. Then he pivoted into manufacturing through HR and Purchasing by joining SmithCo as Human Resources Manager in 2000. When he's not guiding the industry leader in side dump trailers, you can find Scott coaching his son's pee-wee football team. He's also a die-hard Iowa Hawkeyes fan.