When you buy a new side dump trailer, it's crucial to consider the materials you'll be hauling. The variety of trailers and tub designs that SmithCo offers is unmatched in the side dump industry. Between frame length, number of axles, tub styles and size, we customize a trailer to meet our customer's specific needs and optimize their profits.
Customize Your Trailer for Your Load
SmithCo's variety of tub styles allow us to design a trailer to meet our customers' specific needs. Requirements vary based on state laws, material type, and even job site conditions. Our knowledgeable sales team can help a customer select the right trailer for the job. We will walk through the details of your particular situation to make sure you get what you need:
What state(s) the trailer will run in
Job location determines the bridge laws dictating number of axles and axle capacity for the trailer.
What material will be hauled
For demolition work and concrete break-out: our SX tub with ¼" AR 400 sides and floors will be able to withstand the punishment of heavy, rough material
For lighter or wet material: our Medium High or Super High Volume tubs have higher volume but thinner walled tubs to help maximize payload.
For off-highway use: Our CP20, CP30, and Mine Series trailers are designed for off-highway use. Some of these tubs will be larger because they don't have to adhere to the highway trailer laws for width, height, and so on.
Load Consistency and Tub Cleanout
SmithCo designs all our trailers with superior cleanout and stability in mind. We engineer the tub dump geometry to maintain proper angles so material can flow out well.
The consistency of material hauled in a tub will impact tub cleanout. Rock, gravel, and concrete all flow out easily, as do lower viscosity liquids. The primary challenge for cleanout comes from highly viscous or sticky materials such as mud or clay. This material can also "dry up" over long hauls and get stuck in the tub's corners. To help the material flow out, SmithCo engineers a small amount of tub slap to ensure the sticky material is jarred loose at the end of the dump cycle. The result? A more complete cleanout with less work for your team.
Load Density and Payload
The denser the material, the less tub volume a customer needs to maximize payload. Higher volume tubs might sound appealing but there are trade-offs. Our Medium High and Super High Volume tubs are typically built with thinner steel for the floors and sides. This keeps your pay-load higher but makes the tub less capable of handling heavy rocks and concrete break-out.
Some customers who haul more specific materials or need trailers tailored to a specific job may opt for a tub with higher volumes. A good example is our Feed Lot trailers that have multiple tubs on a single frame. Our range of options allows us to build a trailer to specifically meet the customer's needs. It is part of why we say that we don't just build trailers, we build solutions.
Ready to learn more about the right trailer for your load? Get in touch with our knowledgeable sales team, and we can start learning about your specific needs. Give us a call at 800-779-8099 or email us at sales@sidedump.com.
---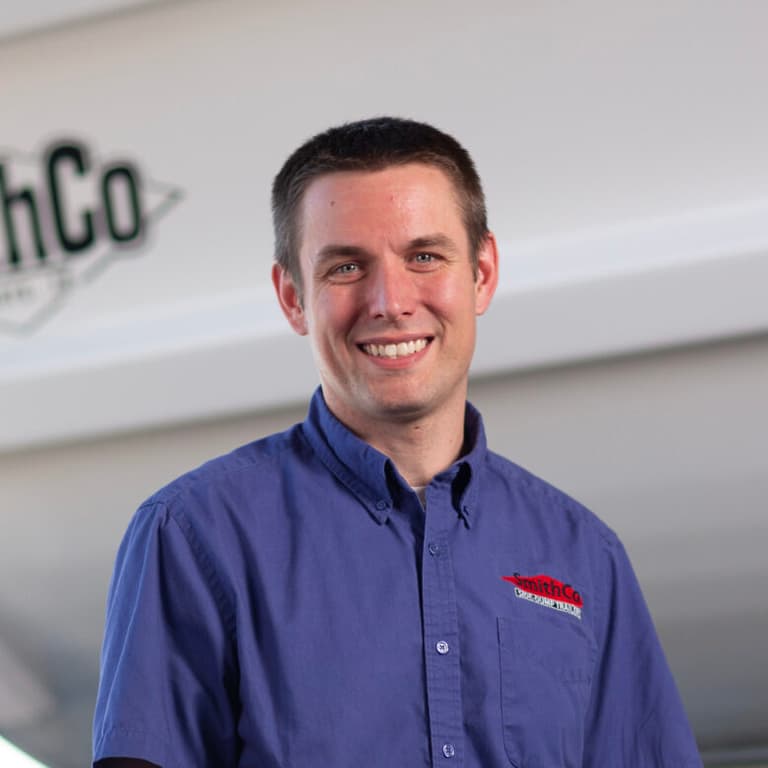 Blog Author
Dan Dohman
Engineering Manager
Dan Dohman leads the SmithCo Engineering group. Prior to joining our team in 2018, he held a wide range of engineering responsibilities including quality and manufacturing engineering, R&D and product development. Dan holds a Bachelor of Science in Mechanical Engineering from South Dakota State University. For over 13 years, he has brought a keen understanding of matching customer needs to innovative engineering solutions. When not at his desk, Dan enjoys spending time with his wife and two young sons, leading Bible studies, exercising and going to dirt track races.