Since starting here at SmithCo, I've come to have a hand in a lot of facets of the business. My role as a manager extends to parts and service, warranty, used trailer sales and purchasing. But what I hang my hat on—and what SmithCo is known for—is providing exceptional customer support.
My day always begins with prioritizing the customers that emailed and called after business hours. No matter the channel of communication, I make sure they know they're important to us. From those calls and emails, to the occasional walk-in customer for parts and general technical support—I'll always do whatever I can for the customer.
How a Customer Upgrades with SmithCo
SmithCo is one of—if not the only—trailer manufacturer that will take trade-ins from customers. We'll accept nearly any brand of side dump trailers and give fair market value every time. This allows you to get out of a trailer that's not the right fit for you. Then we can spec out precisely what you want in your new SmithCo that other manufacturers won't build.
Customers also have the option of choosing from our selection of used trailers. What sets us apart from other used trailer merchants is that we sell all types of conditions—from as-is to DOT-ready and upgraded to your specific need. Our as-is trailers are priced to get you the best deal. You can perform your own service and get it ready for the road. Because we manufacture on-site, we can get your used trailer prepped for you to include any options you need so you can begin work as soon as you pick it up.
What You Get When You Go SmithCo
In my role, it is incredibly rewarding to have the freedom to decide how best to take care of our customers. This ability translates to supporting our customers faster. A lot of the time, people may not be in the best mood when I first talk with them. I always do my best to be clear, concise and reasonable with the customer's needs and how fast we can accommodate them.
We often can walk a customer through their problem and find a solution to keep them running until we can get new parts in their hands. We always do whatever we can to limit your down time.If you're interested in experiencing our customer support or learning more about SmithCo side dump trailers, shoot me an email and I'd be happy to talk to you.
---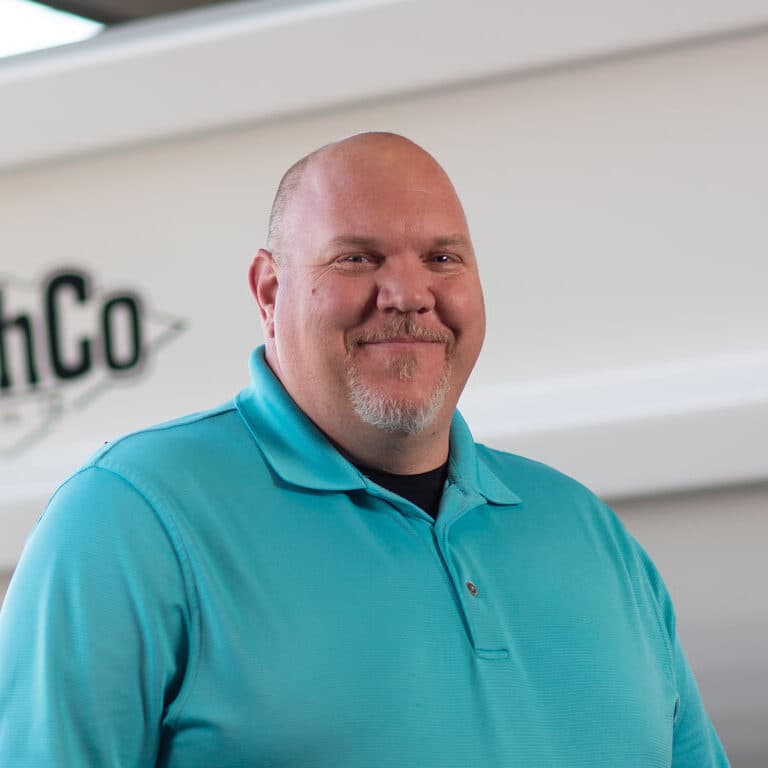 Blog Author
Chad Oldenkamp
Used Trailer Sales, Parts & Service
Chad has been working in the side dump trailer industry since its infancy in 1995. He started at SmithCo in 2006, starting out in parts sales before expanding to his managerial role blanketing parts and service, warranty, used trailer sales, purchase assist and customer support—a man of many hats! In his free time, he enjoys fishing, golfing, and spending time with his family and two English Bulldogs: Amos and Andy. An avid Nebraska Cornhusker fan, you can find him on fall Saturdays cheering on his football team.