At SmithCo, we understand that customers have a wide variety of materials to haul in our equipment. From liquids to solids and everything in between, whatever needs to be moved needs to make it there safely. That's why our side dump trailers are built with a watertight design, to ensure that no matter what you're dumping, it's done right.
Better Than End Dump Trailers
A big advantage of a side dump trailer is the tub being a watertight vessel. This gives the end user the opportunity to haul commodities that may leak out of other types of trailers. This is extremely important in the waste industry (hauling sludge), the agricultural industry (hauling manure), & the food processing industry (hauling by-products). Trying to haul free-flowing products such as these in an end dump trailer requires a seal at the end gate which needs routine cleaning and maintenance. The time spent making sure the gate is tight and sealed, and opening the gate at the dump site is eliminated with the side dump trailer.
Keeps Drivers Safer
Besides keeping your haul safe, a side dump trailer keeps drivers free from harm as well. The driver has no worries about the product leaking onto the roadway in transport. The driver always remains in the cab, which enables the driver and truck to stay clean and safe.
Customizable for Nearly Any Material
For products that self-level, such as pulp from fruit processing, we offer a deeper tub design that will give more free board than any other side dump on the market. To help with the sloshing of the product, we can install baffles inside the tub to diminish the movement of the product in the stop and start patterns of traffic. We can take a customer's need and design a trailer that will perform with minimal maintenance for years to come. Another product that a watertight design is an advantage for is concentrate hauling, such as copper concentrate. Concentrates are typically very valuable and loss due to wind is a huge concern. With SmithCo's sealed tarp option, we can contain the product during the haul. It also keeps the product dry during wet weather. In the ag market, this is the perfect solution for the ag lime hauler, who often loses a percentage of their load during transport.
Side dump trailers are watertight, secure, and customizable for moving nearly any material. Want to take the hassle out of hauling? I'd be happy to hear from you.
---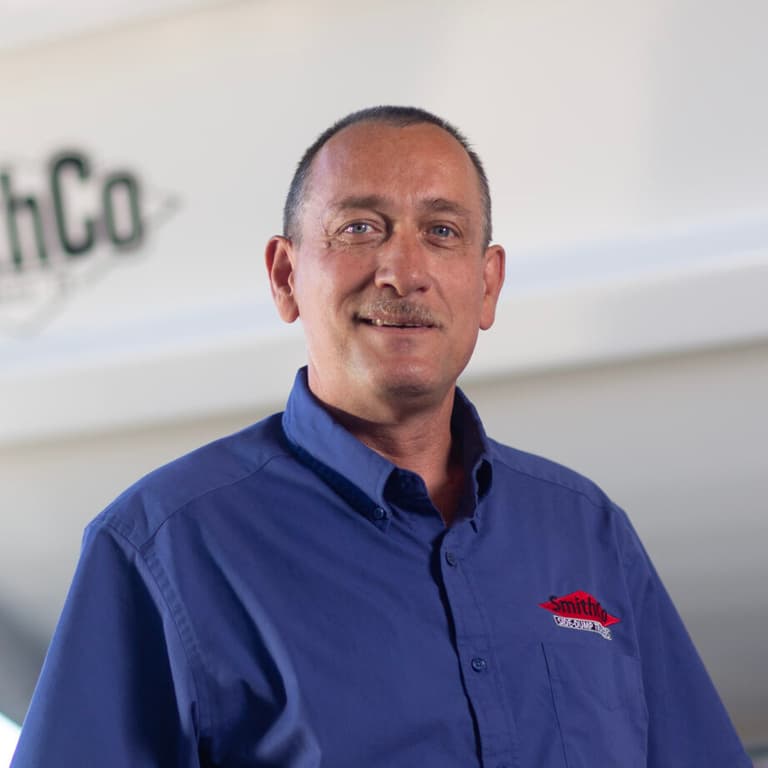 Blog Author
Duane Myears
District Sales Manager
Duane Myears is a District Sales Manager for SmithCo. He has extensive experience in the transportation industry working with rail car for eleven years prior to joining SmithCo where he has held a range of supervisory and management positions including Production, Quality Control and Warranty. For nearly 20 years, he has been a leader every step of the way. Away from work, you may catch up with him fishing or following NASCAR.