If you haul abrasive materials like boulders, gravel, or slag, you know these materials can damage your tub. That's why the durability of a SmithCo side dump trailer plus our industry-leading resale value makes SmithCo the smart choice for these hauls. Our versatile side dumps are built to handle just about anything, from powder or sand to boulders and riprap.
Durability from End to End
The wear and tear on a dump tub occurs primarily on the edge or side that is dumping. When a side dump is dumping abrasive materials, the extended length of the dumping side allows material to flow more freely without getting hung up at any point. In contrast, by its design, an end dump trailer's payload has a more limited area for exiting the tub. As the tub is lifted into the air, the material slides toward the rear and backs up at the bottom. This causes intensified wear and tear on the tub's rear edge. In fact, haulers will frequently have to replace the last six to eight feet of their end dump tubs multiple times as the tub steel is worn away by the friction caused by their hauls.
In addition to more even weight distribution and smoother release of the load, another advantage of a SmithCo side dump for these types of abrasive material hauls is the high-quality AR450 steel we use to build our tubs. This ultra-durable steel stands up to rough materials such as granite as the load shifts during loading, hauling, and dumping so there's no need for a tub liner for protection.
Tailored to Your Needs, Optimized for Resale
When considering buying a new trailer, you always have to ask, "what's the second life of this trailer?" In other words, when you're done using it for your jobs, who is going to buy it next?
For example, consider tub thickness. A thicker tub can mean greater durability, but it also adds to the tare weight, and heavier tare weight means less payload. If you're hauling a lighter abrasive material, you may be tempted to choose more payload and forgo a more durable, thicker tub. But if the market is seeing a lot of heavier payloads hauling, that might negatively affect the resale value of a less durable tub down the line.
SmithCo side dump trailers have an industry-leading resale value because of our reputation for trailer durability and responsive service. That's why, when you speak to our sales team, we'll walk you through the different options and make sure that you're happy and confident that you're buying what you need.
Want to know more about how SmithCo can help you with your toughest hauls? Get in touch with our knowledgeable sales team, and we can start learning about your specific needs. Give us a call at 800-779-8099 or email us at sales@sidedump.com
---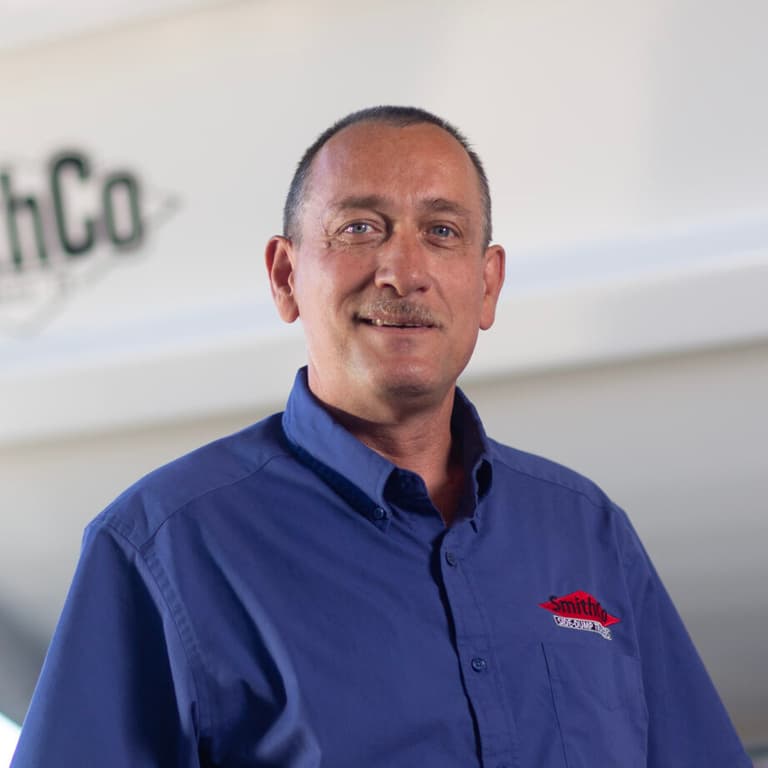 Blog Author
Duane Myears
District Sales Manager
Duane Myears is a District Sales Manager for SmithCo. He has extensive experience in the transportation industry working with rail car for eleven years prior to joining SmithCo where he has held a range of supervisory and management positions including Production, Quality Control and Warranty. For nearly 20 years, he has been a leader every step of the way. Away from work, you may catch up with him fishing or following NASCAR.