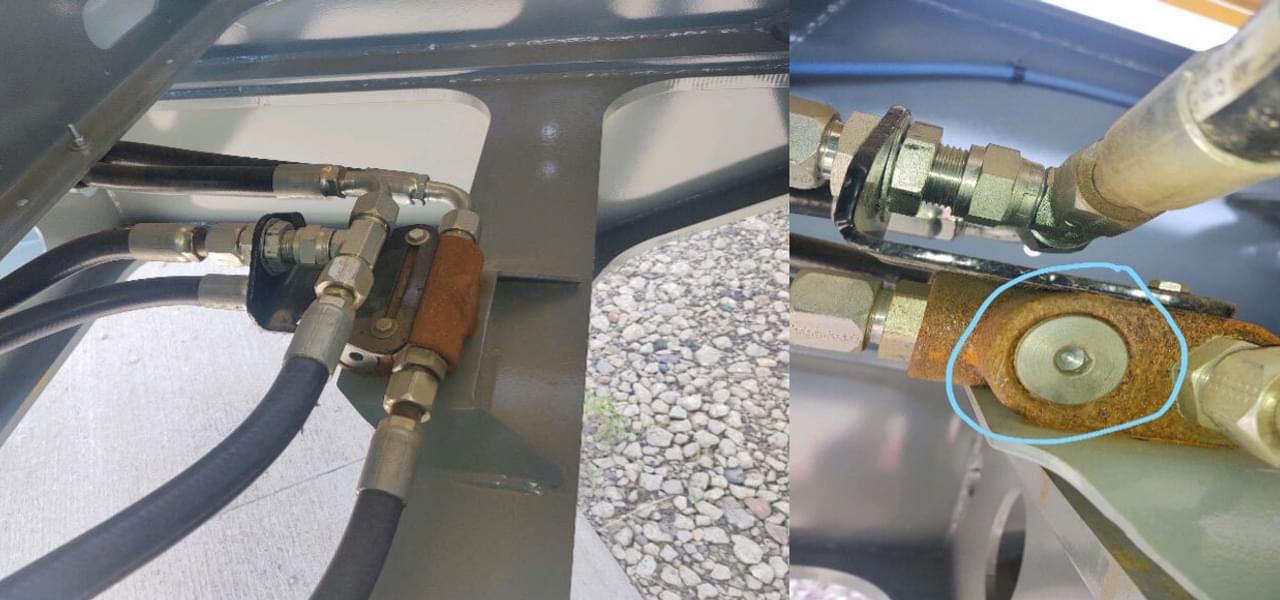 Removing the hydraulic control valve
Disengage PTO and be sure truck is either off or disconnected prior to maintenance
Make sure pressure has been relived from the hydraulic lines
The flow divider (Behind the front tub bulkhead) is the part that is rusty, use a large allen wrench (3/8") and remove the plug (there is one on each side, you can remove either.) The plugs have a rubber "O" ring in them, so use caution when removing.
Remove the spool inside of the valve, if it won't come out, remove the plug on the other side of the valve & push out.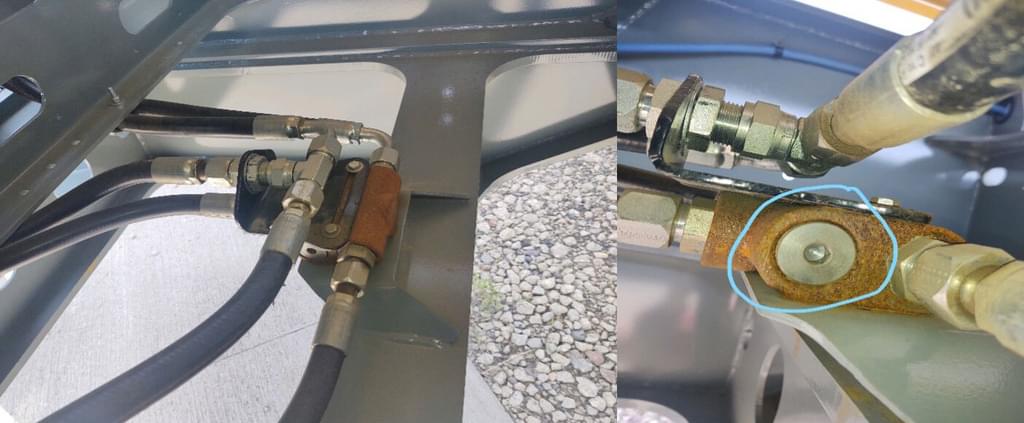 Remove air from the hydraulic system
Suck tub down on to frame. Hold switch for 4-5 seconds so hydraulics go over relief
Dump tub ¼ of the way, bring back down to frame and hold switch 4-5 seconds so hydraulics go over relief
Dump tub ½ of the way, bring back down to frame and hold switch 4-5 seconds so hydraulics go over relief
Dump tub ¾ of the way, bring back down to frame and hold switch 4-5 seconds so hydraulics go over relief
Dump tub fully, hold switch for 4-5 seconds in dumped position so hydraulics go over relief


Bring tub back down to frame and hold switch 4-5 seconds so hydraulics go over relief
Fully Cycle the tub 3 additional times, hold switch 4-5 seconds in each position so hydraulics go over relief
Make sure there are no leaks