SmithCo Side Dump Trailers is an industry leader because of the hard work of our knowledgeable and dedicated employees. Our "Meet the Team" series spotlights members of our staff who help SmithCo continue to be the best in our field. Today, we share insights from Lora Hanson, Engineering Clerk/Designer.
I was hired at SmithCo in November of 2006 for the position of Engineering Clerk, handling all of the paperwork. Over time, I learned how to model and design using CAD and 3D software, and in 2019 my title was upgraded to Engineering Clerk/Designer.
Handling the Process from End to End
In my role, I work with all departments in processing the manufacturing of a trailer, from beginning to end. I will receive the sales order from our sales department and decipher what is being ordered, from the steel side (frame, tub, fenders, landing legs, etc.) to the plumbing side (air, electric and hydraulics).
If the design of the trailer currently exists, I process the order from there. If it does not exist yet, I will either create/design it myself or I will ask our other designers to assist. From there I create the build sheet and packet that contains all of the drawing/schematic information the floor will need to build and plumb the trailer. I also process any sales or engineering changes that may occur during the build process. When I am not doing all of that, I help create VIN plates for the trailers, as well as maintain a database for all sales orders that come through.
Every day brings new challenges as I make sure that all orders are processed as they should be, without error. The most important skills for my position would be organization, multi-tasking, paying attention to detail, and most definitely having patience. There is so much to remember with things changing and improving every day that being organized and able to multi-task is a must! On any given day, I am always working on multiple orders or projects. Being able to keep them straight and know what I may be working or waiting on can sometimes be difficult. And that is where the patience and attention to detail come in.
The Best Part of the Job
The most rewarding part of my job is driving down the road and seeing a SmithCo side dump and thinking, "I built that!" Even though my contribution was on paper, I take pride in that. The satisfaction of knowing that I was part of building a product that is well-known for its quality, safety, and its versatility in the field is gratifying. Whether you need a trailer for agriculture, construction, or mining, SmithCo will build it and you know you will be getting a top-quality product.
---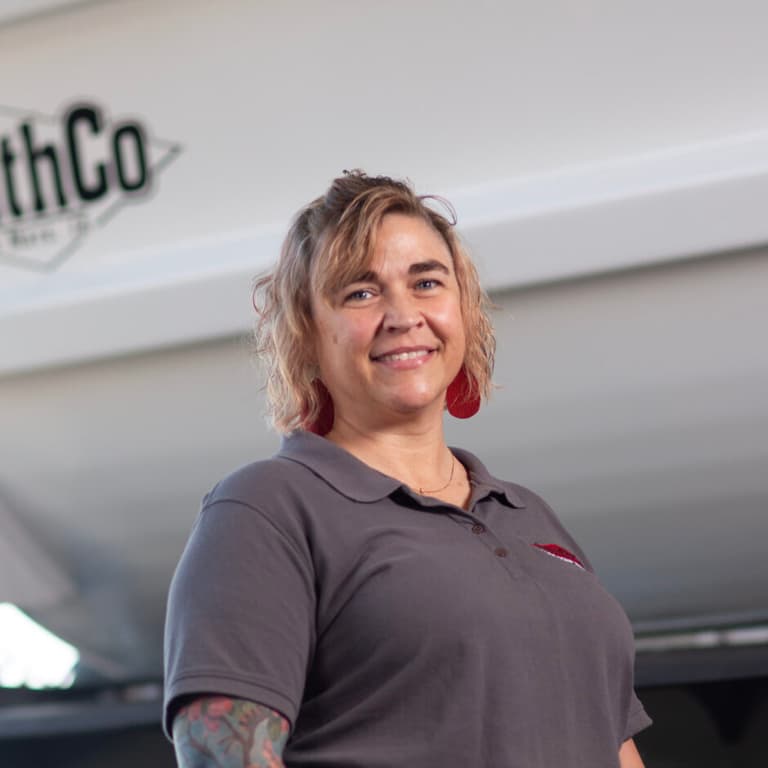 Blog Author
Lora Hanson
Associate Designer
Lora Hanson has worked for SmithCo since 2006. When she's not in the office, she enjoys spending time with her daughter, reading, and watching horrible horror/thriller movies. She also enjoys working in her yard and collecting rocks & crystals.