SmithCo side dump trailers can be customized for any application. From mining to construction to agriculture, there's nothing a custom side dump trailer can't haul.
Before customization, all SmithCo trailers begin with carefully designed standard features. These include AR450 steel watertight tubs that dump both ways, high-strength steel frames on air ride suspensions, DOT-approved 2S/1M anti-lock brake systems, sealed electrical lighting harnesses, and 3000 psi working pressure rated hydraulic systems. These features are important to ensuring that SmithCo trailers operate efficiently and reliably in the tough environments and harsh conditions in which side dumps are used.
Customized For Any Application
From there, most SmithCo trailers are customized in some way to meet the customer's individual needs. Some of these options are quick to install because our trailers have standard bracketry that allows them to be bolted on easily. For example, tarp systems required in many states and on specific job sites are an easy add, as is moving the hydraulic control valve to the trailer versus on the truck.
We also provide customizations for specific state bridge laws and job requirements. These designs usually involve choosing the proper tub style and length to meet the payload requirements of the haul material, then adding the correct frame length, number and location of axles, type of axles (straight, lift, steerable, etc.), and positioning the tub on the frame for proper weight distribution. SmithCo's staff members are experts in the ever-changing area of bridge laws, and we're happy to help you figure out what trailer you need. Once these customization choices have been made, the trailer frame and control system can be properly designed.
There are a lot of decisions that need to be made when designing and building custom side dump trailers. The most critical part of the custom design process is maintaining good communication with our customer and throughout the departments here at SmithCo. If everyone is on the same page, the work will flow smoothly through all departments, and most importantly, the customer will be satisfied with the final product.
Capable of Meeting Any Challenge
At SmithCo, we invite design challenges of any kind. One of the most memorable custom side dump trailers we've built was a b-train configuration designed to haul 150 metric tons of high-grade iron ore from mine to port along a 60-mile haul road, located well above the Arctic Circle. These trailers had difficult challenges due to the payload requirements, size of components that had to be manufactured, and the extreme environment, but we found solutions to address all these needs.SmithCo prides itself on the ability to create custom trailers for any application and environment. Our side dumps have faster cycle times, superior stability, and are easier to unload. To see how a SmithCo custom side dump trailer could be the answer you're looking for, contact us here.
---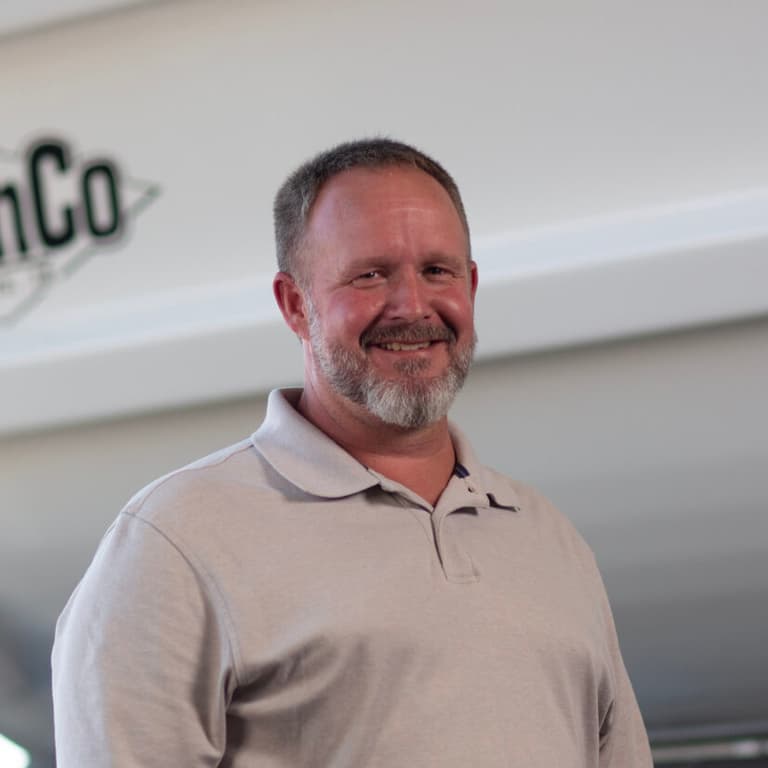 Blog Author
Orelous Bousquet
Lead Designer/Engineer
Orelous has 21 years of experience in the trailer industry, and 17 of those years have been with SmithCo. He works to refine new product designs, perfecting them before they head to production. He also helps problem solve on the production floor, source components in purchasing, and test new products in R&D. Orelous' favorite thing about SmithCo is its approach to teamwork, working together to create end products everyone can take pride in. Outside of work, he enjoys spending time with family and friends, in addition to boating and relaxing by a lake in the summer months.