Stronger, Lasts longer, Highest resale value
Get more done in a day. SmithCo trailers are built strong to require less maintenance and operate for years.
Side Dump Learning Center
When you work with SmithCo, you're teaming up with experts in the industry. Take a look at the latest from our learning center.
Side Dump Comparison Chart
For superior stability, easier unloading, faster cycle times, choose a SmithCo side dump.
SmithCo Side Dump
End Dump
Better sight lines
Yes
N/A
Windrow with ease
Yes
No
Watertight
Yes
No
Breakaway kingpins
Not necessary
Reduces damage
in tip overs
Dump on uneven grades
Yes
No
Max exposed cylinder Length
3 feet
35 feet
Cylinder replacement costs
$1,000 est.
$4,500 est.
Haul large boulders with ease
Yes
No
Haul large debris with ease
Yes
No
Cycle Times
15-20 seconds
120 seconds
Reduce weight on the fly
Yes
No
5 - 10-year resale value
5 year = $50,000
10 year = $45,000
5 year = $36,000
10 year = $20,000
Learn More
Find Your Side Dump Trailer
Products
Get more done in a day with a trailer that dumps to the side. SmithCo side dump trailers have no hidden costs and are the best built trailers around.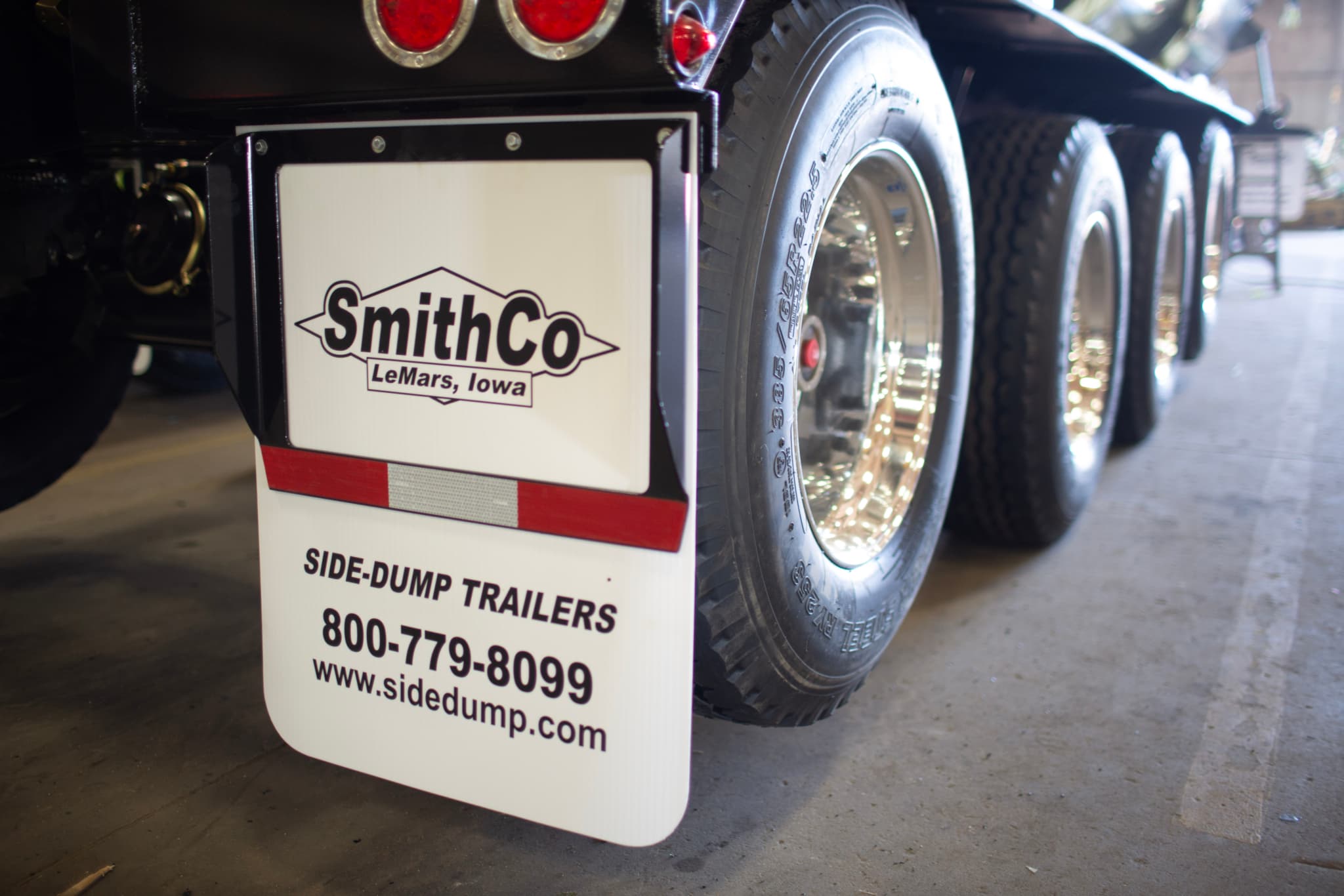 Industries
For construction, ag, mining and more, we don't just build trailers - we build solutions. Our side dump trailers are designed tough to last longer with higher resale values.
Do More with Less
40-ton hauling in a single trailer with a standard CDL
With a 40-foot tub and 53-foot frame, the SX7's advanced design allows operators with a standard commercial license to haul up to 40 tons in a single trailer with easier maneuverability and less upfront cost than doubles or train sets.