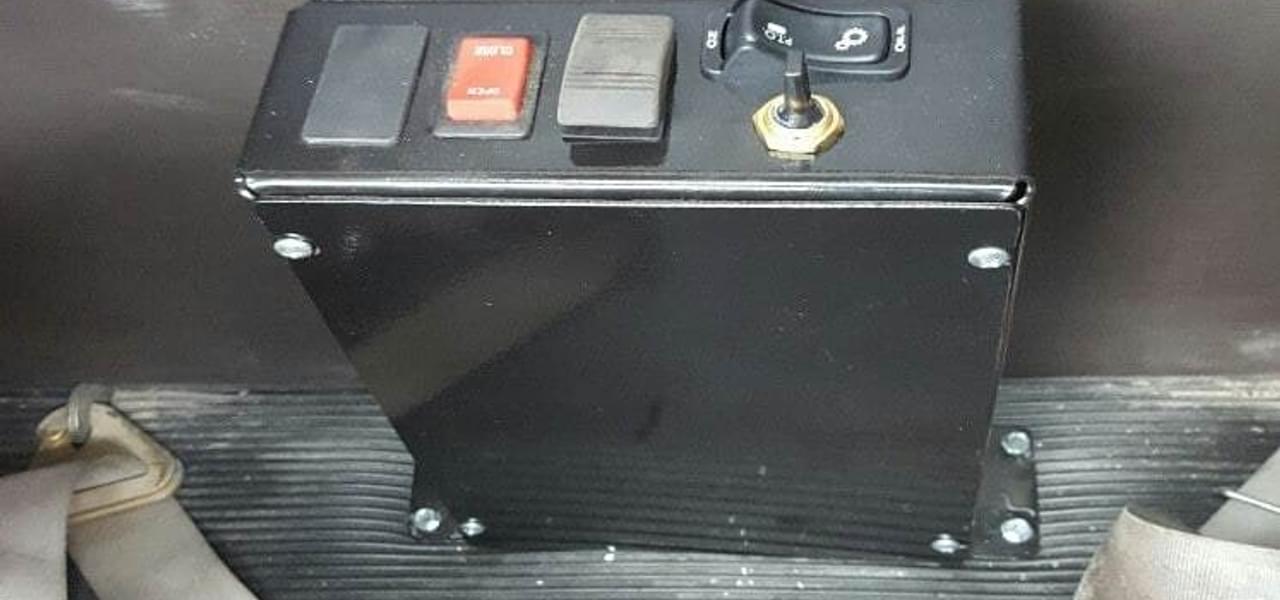 Hydraulic Requirements (Wet Kit) for SmithCo Side Dump Trailer Operation
The Hydraulic System on the trailer is rated @ 3000 PSI
PTO rated at 120% – 130% of Engine RPM (Minimum)
Pump Rated at 2500 PSI Minimum, 25-30 GPM Minimum @ 1500 rpm
(SmithCo installs a 3000-psi pump and sets the relief @ 2900 psi)
Open Center, Single-Spool, Directional Hydraulic Control Valve
(This can be truck mounted or trailer mounted according to customer needs)
10 Gallon Hydraulic Reservoir
Large Hydraulic Filter Assembly (10 Micron) mounted on return line of tank.
TEMA ¾" Hyd. Quick Couplers (B7511n & B7521N) or equivalent
(Interchanges with Safeway S101-6 & S105-6 or Parker H6-62 & H6-63)
(2) ¾" 3000 PSI rated hydraulic hoses from the tractor to the trailer
All side dump trailers require a two-line hydraulic system; hydraulic pressure to dump the tub & pressure to return the tub back to the frame. This is achieved with an open center single spool hydraulic control valve.
Most valves are mounted on the tractor as part of the wet kit. This is a simple, efficient system. The advantages of a truck mounted valve are:
Fewer components
Valve is mounted close to the power source
Direct connections between the cab momentary air switch and the valve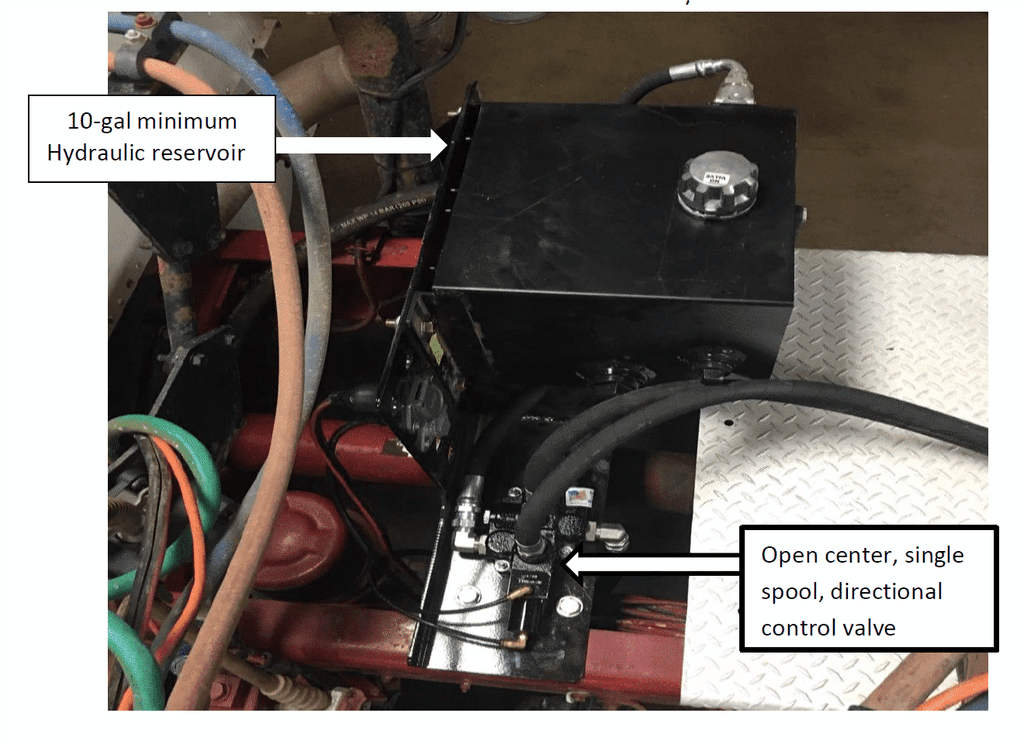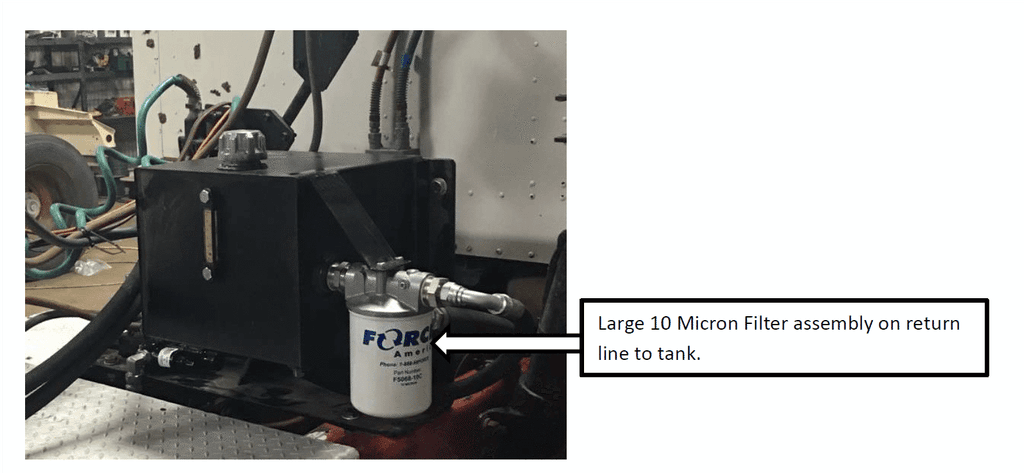 Trailer control switches (PTO, hydraulic valves, Tarp, lift axles, etc.) can be mounted in the dash of most new tractors. When dash mounting is not desired or possible, a floor mounted control tower is installed to the right side of the driver's seat. This tower can house all controls needed to operate the trailer.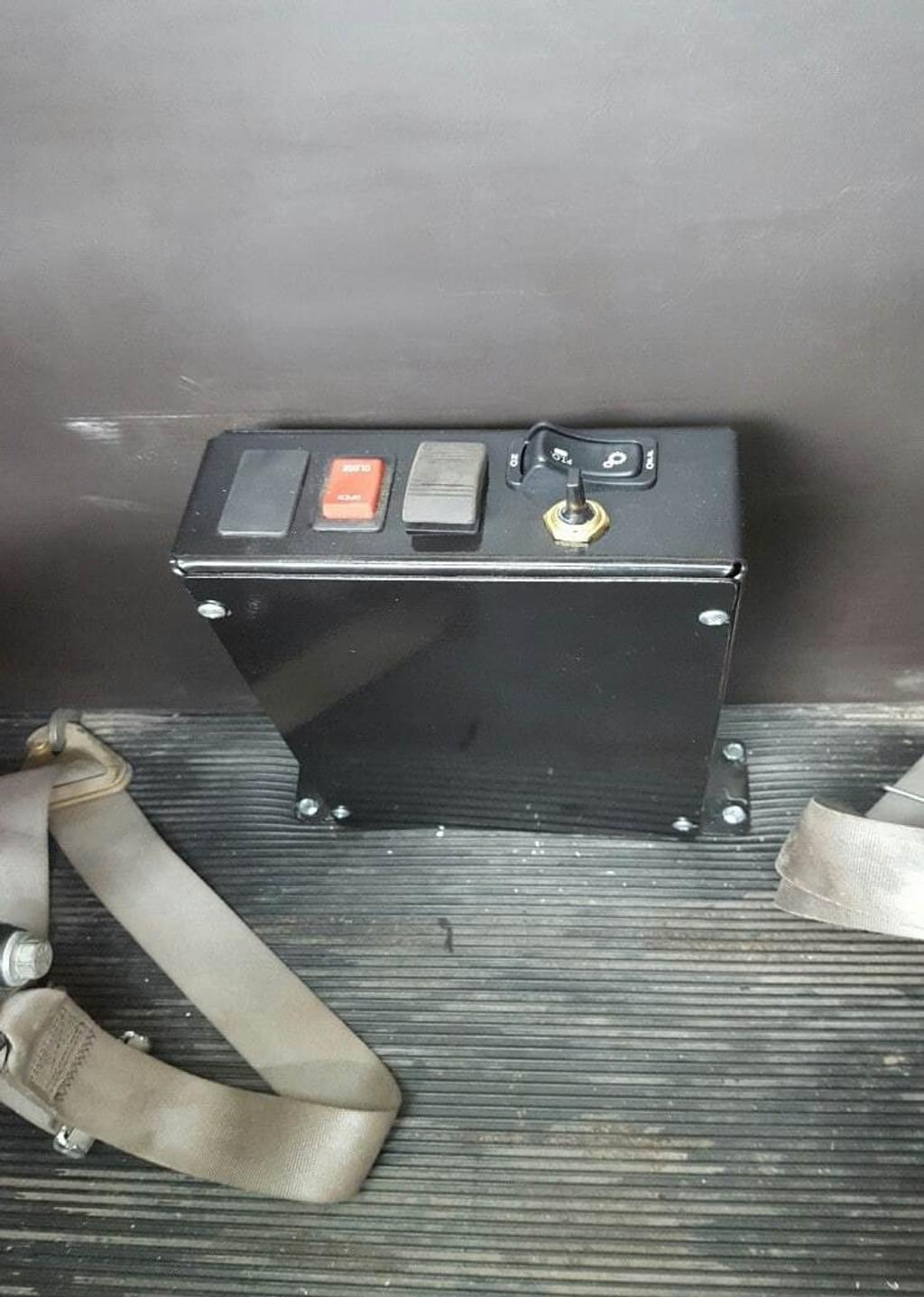 Customers that have multiple hydraulic operated trailers (belt trailers, walking floors, hydraulic detachable lowboys, etc.) may prefer to mount the single spool hydraulic valve in the side-dump trailer. (Please note that ground operation of the valves on the other hydraulic trailers is the normal procedure, operating the single spool hydraulic valve on a side-dump trailer is done from the truck cab only.)
When the single spool hydraulic valve is mounted in the side-dump trailer, it is operated by a cab mounted electric switch (electric /over air/over hydraulic) or by an air toggle switch.