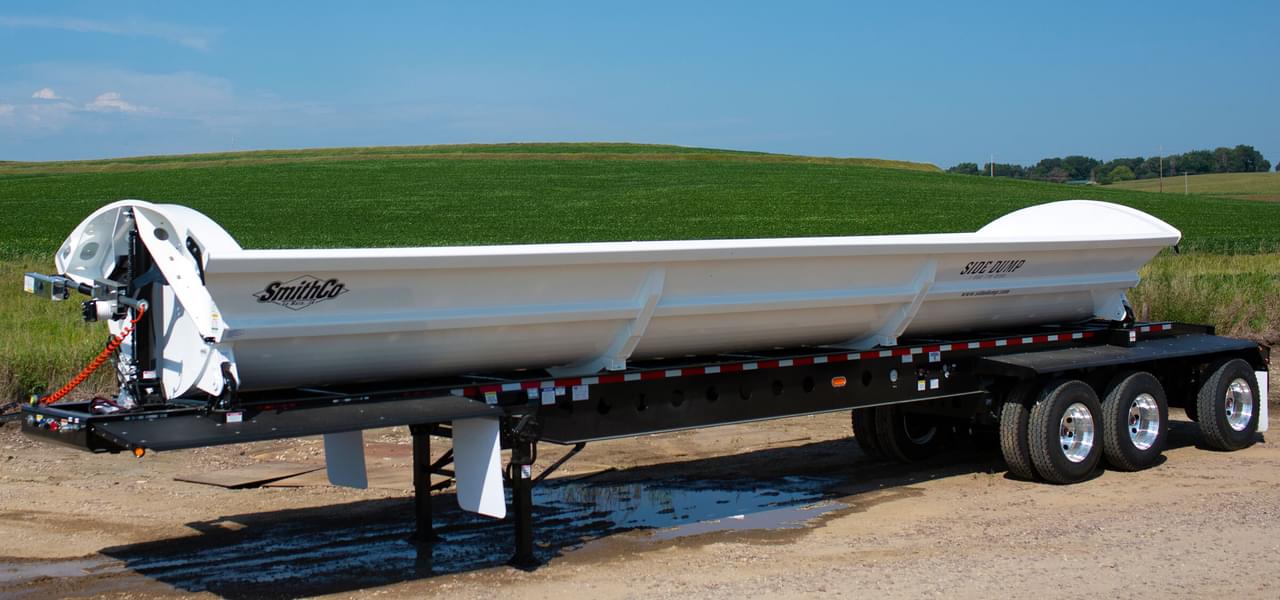 SmithCo works hand in hand with customers to make sure we're giving them the right trailer for their needs. As part of the process, there are a number of choices that customers need to make to ensure their side dump trailer is the best possible fit for the job. This article series explains what customers should take into consideration when specing their trailer. See the series here.
One of the last decisions you'll need to make in the process to spec your trailer is one you'll see on display every day: your trailer's paint color.
Our standard trailer colors are white, black, and gray. For construction trailers, yellow is also included among the standard options.
Custom trailer paint colors are also available, and we have painted a massive variety of colors over the years. Some of our most popular non-standard colors include viper red, construction yellow, metallic blue, maroon, and cream. We have also painted unique colors like bright neon orange, lime green, hot pink and purple. There probably isn't a color that we haven't painted at some point in our history.
When it comes to choosing a custom color, cost can be a consideration. Some custom colors can be costly due to the paint base and the number of coats required to achieve the desired color match. We always let customers know upfront what the cost for painting a custom color will be.
Customers who might want a metal flake paint need to be aware that these types of colors are very hard to color match, due to issues in matching the metal flake content to their samples. Once again, we will walk you through this process so that there are no surprises.
With any paint selection, you can rest assured in our painting process and rigorous quality control, which helps protect the steel of your trailer and keep your side dump looking its best for many years.