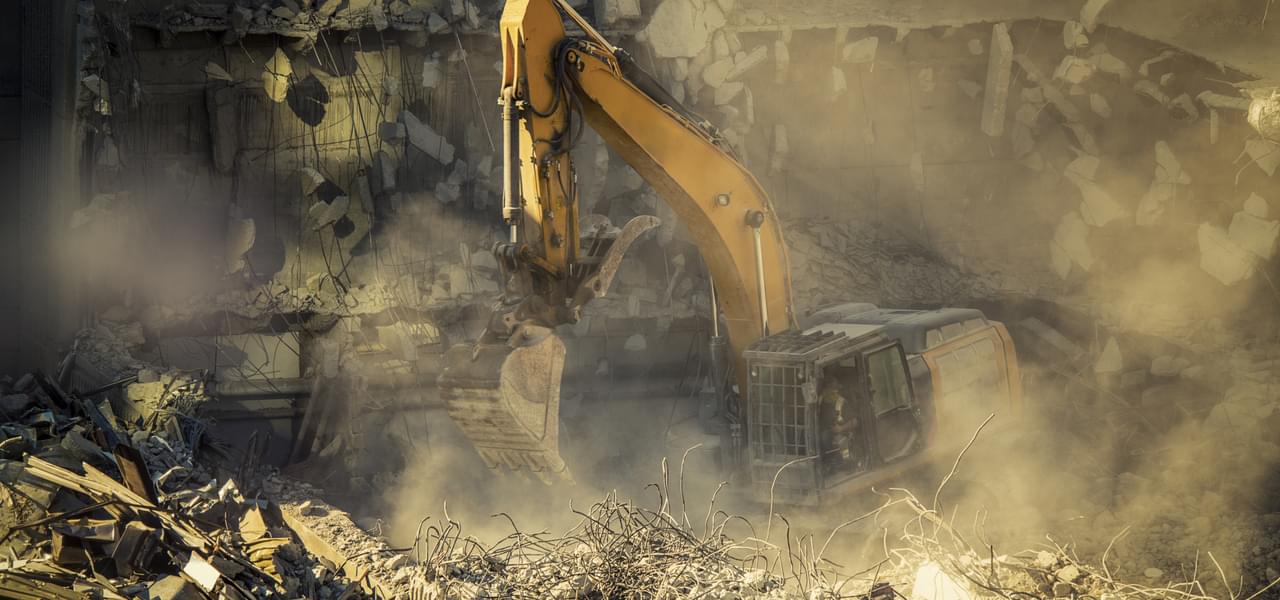 When most people think of the demolition industry, they imagine explosions and crumbling buildings. But demolition hauling is a key piece of this industry, involving structural dismantlement, site clearance, environmental remediation, salvage, recycling, and industrial recovery. Side dump trailers are commonly used in demolition hauling to take away the materials that come from a demolition site. These materials are either moved to landfills or often, to recycling centers.

Demolition Haul Materials
Side dumps are an excellent choice for demolition hauling because of their versatility. Demolition materials come in all shapes, sizes, and types. These include concrete and other aggregates like brick and porcelain; metals like iron, steel, brass, and bronze; insulation; ceiling tiles; wiring and conduit; plasterboard and wood; soils; roofing materials and carpet.
Many other types of dump trailers, like end dumps and belly dumps, are limited in what materials they can haul because of how they discharge these materials. A side dump doesn't have any of those limitations and will dump anything that you put into it.

Meeting Demolition Industry Challenges
Many times, the biggest challenge the demolition industry faces is finding a trailer that can handle the material from the salvage site. For example, when hauling concrete breakout, end dump trailers can have a difficult time with the large concrete pieces. The concrete can get stuck in an end dump trailer or shift during discharge. In either instance, an end dump trailer becomes very unstable and may tip over. A side dump doesn't have this issue because of how it discharges material. There is nothing for the concrete breakout to get caught on.

Another example of how a side dump trailer can meet a demolition industry challenge is concerning contaminated soils. A demolition site might produce contaminated soils that should be hauled carefully for reasons of public safety. Side dumps are watertight, don't leak, and their tubs can be completely closed off with a vinyl-sealed tarp system. This way, there are no concerns about contaminated soils falling onto the roadway.
Side Dump Models in Demolition
In the demolition industry, SmithCo's SX, MHVSR (medium high volume), and SHV (super high volume) series trailers are the most often used models. We build our SX series trailers to withstand the heavy workload demanded by demolition companies hauling large pieces of material like concrete breakout. The MHVSR series and SHV series offer companies a side dump trailer with a higher volume capacity, giving them the ability to haul larger payloads that might not have the density of other demolition products.
SmithCo side dump trailers have been providing demolition hauling solutions for decades. With superior stability, faster cycle times, and easier unloading, side dumps trailers are ideal for hauling nearly any demolition material. Interested in seeing how we could design a side dump for your needs? Get in touch, and let's get to work. Give us a call at 800-779-8099 or visit our contact page.