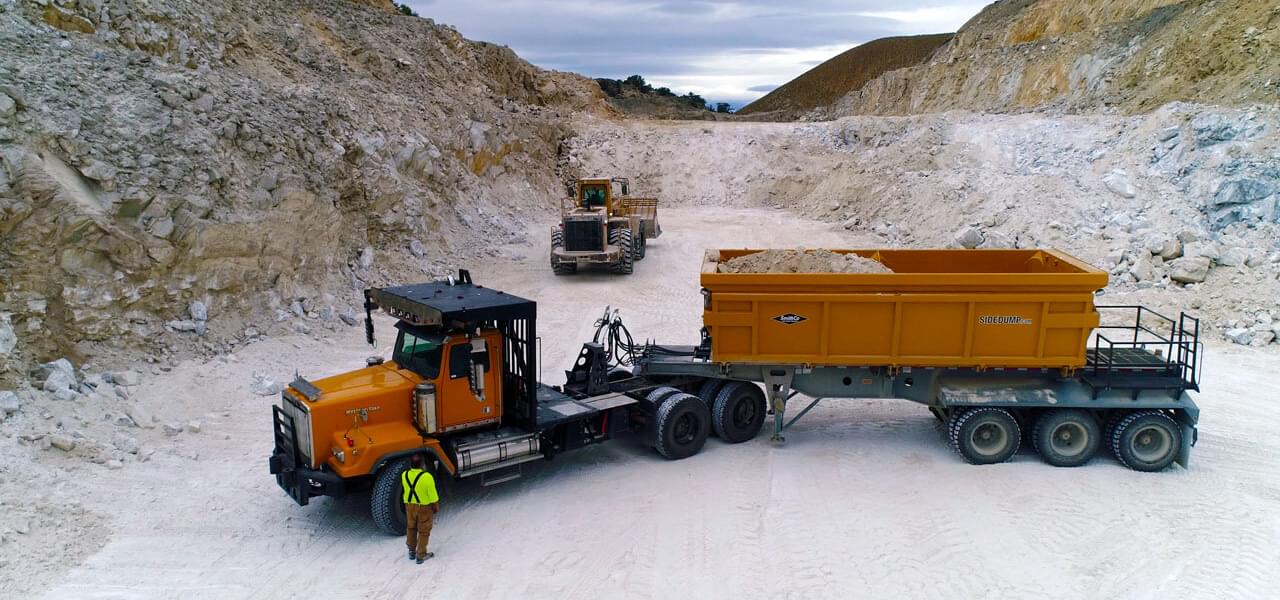 Hauling Ore More Than 5 Miles?
Now feasible with SmithCo double tub or tipper style off-road mining trailer
Rugged side dump mine trailers offer compact footprint with lower operating costs that make off-road, long hauls feasible.
SmithCo side dump mine trailers are a smarter way to transport materials. SmithCo mine tipper trailers have been part of the Baffinland operation since mining began in 2015, hauling iron ore more than 100KM from the mine to the port.

Three Reasons to Switch to Side Dump Mining Trailers
Side dump trailers are
rugged

.

Side dumps are engineered for the long haul with payloads up to 100 tons and 200 tons with trained trailers in conventional or tipper style. Dump over barriers, berms or into crusher chutes.

Versatility with
compact design

.

These trailers can travel the distance on any road. Easily access to areas too small for the large traditional haul trucks. Opening satellite mines are now more feasible. Boost productivity for quarry hauling.
Optimized design for
lower costs

.

From purchase through production, side dumps operate efficiently with lower costs. Mine rated tires for side dumps are significantly less. Optional hydraulic suspensions reduce maintenance and eliminate freeze-ups.
Get in touch