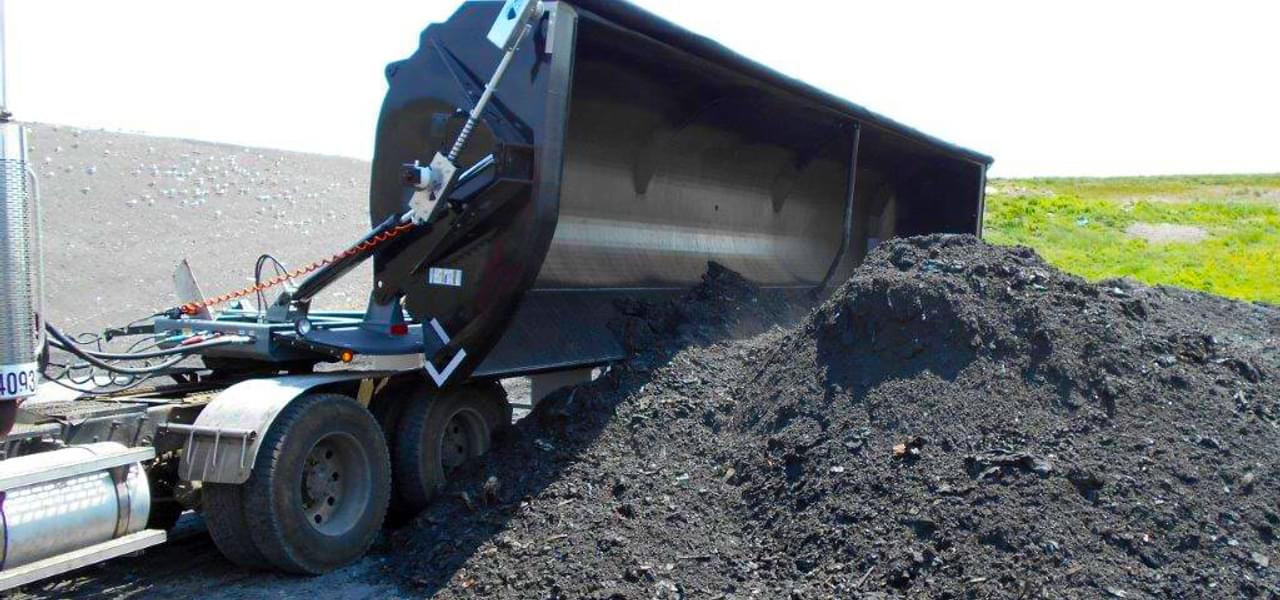 Spill-Free Fly Ash Hauling with a Side Dump
When it comes to hauling fly ash, legal compliance, safety and efficiency are key. Here's what makes a side dump trailer from SmithCo the right choice for your fleet:
No spillage and less risk of fines. Unlike end-dump trailers, SmithCo side dump trailers have a watertight design, with no gates or seams that materials can leak out of. Read about V McGee Trucking's switch to side dumps on our blog.
Saves time. No leaking means no need to line the trailer before loading. And side dumps empty out more completely than other types of trailers. Just pull up, dump, and go.
Unmatched stability. Side dumps can safely and quickly unload even on soft ground at a landfill.
Easy cleanup. Side dumps are easier and safer to clean out than end dump trailers. Just invert the tub and spray it out from the ground.
Flexible capacity. More than one style of tub means you can easily meet your specific needs, including freeboard requirements.

Ready to learn more about how a side dump can simplify your fly ash hauling? Just fill out the form and a SmithCo representative will be in touch!