Remote technology is rapidly evolving and integrating with the world around us. SmithCo side dump trailers are no exception. These new developments mean more convenience and less downtime for operators.
Remote Technologies Add Convenience to Side Dump Trailers
The technology trend that has gained the most popularity recently is the remote control system. If your truck has a standard hydraulic wet kit installed along with a good power source, you can hook into any trailer with the remote system installed, which includes functions like motor reversing and relay switch. Then, just like the remote control for your TV, you can operate every function of the trailer from outside the cab with a push of a button. That includes checking if the lights are working, operating the tarp system, weight and more.
Adds Versatility to Your Fleet
Along with the convenience, this type of remote kit adds versatility to your fleet. Having the remote kit installed on the trailer instead of the truck eliminates the need to install extra wiring in the truck, which can save time and money. Typically, you're going to spend $500 to $750 for the equipment that you needed on the truck to be able to operate the trailer, plus a half-day for the install.
This is especially helpful for operators with rental fleets; you can outfit the trailers instead of the trucks. Anyone with that wet kit setup can hook up to the trailer, maybe change hydraulic couplers, and use the remote control. Operators can interchange the trailer and the truck, which reduces the downtime that comes with waiting for a particular truck to make it back to the lot.
And the remote kit versatility doesn't end there. You can put a controller on a lead unit and one controller on a pup unit and control both units from the same remote control handheld. You don't need anything extra to pull doubles, just a remote that is paired up to the right trailer.
Electronic Onboard Scales Streamlines Operations
Another application of remote technology we're seeing more of, especially in the construction industry, is electronic onboard scales. These scales add both convenience and precision to any haul.
Rather than driving over a scale after loading, this technology can notify the load operator when the trailer is full and whether the weight is distributed evenly to achieve the allowable capacity. When the operator leaves the local site, the technology can link to a reception station to record how much material has been hauled. At the dump site, the same information can be provided digitally so the haul can be charged accordingly. For operators, this added convenience and means no paper ticket or waiting to drive over the scale.
The SmithCo Commitment to Quality
We're always searching for more value to provide to the end user. Our engineering team does a lot of research into which supplier builds a remote control system that will work the best for us and our customers. We know that the handheld unit of a remote control kit needs to be rugged enough to withstand any work conditions. And the features that our suppliers develop need to fit what we need now as well as what will be needed in the future. For example, we'll ask for extra capacity for the remote because there are other capabilities we may add to our trailers down the line and we want that process to be as seamless as possible.
We know our customers have high standards, and we do too. Any supplier that works with us needs to stand behind their product with their warranty and customer service, with the same commitment to quality as we have at SmithCo.
The SmithCo team can install these remote capabilities on any trailer, new or used. If you are interested in adding remote technologies to your existing trailer, we can walk you through that process.
Want to know more about how SmithCo can help you get the most durable, high-quality trailer with the latest remote capabilities? Get in touch, and we can start learning about your specific needs. Give us a call at 800-779-8099 or email us at sales@sidedump.com.
---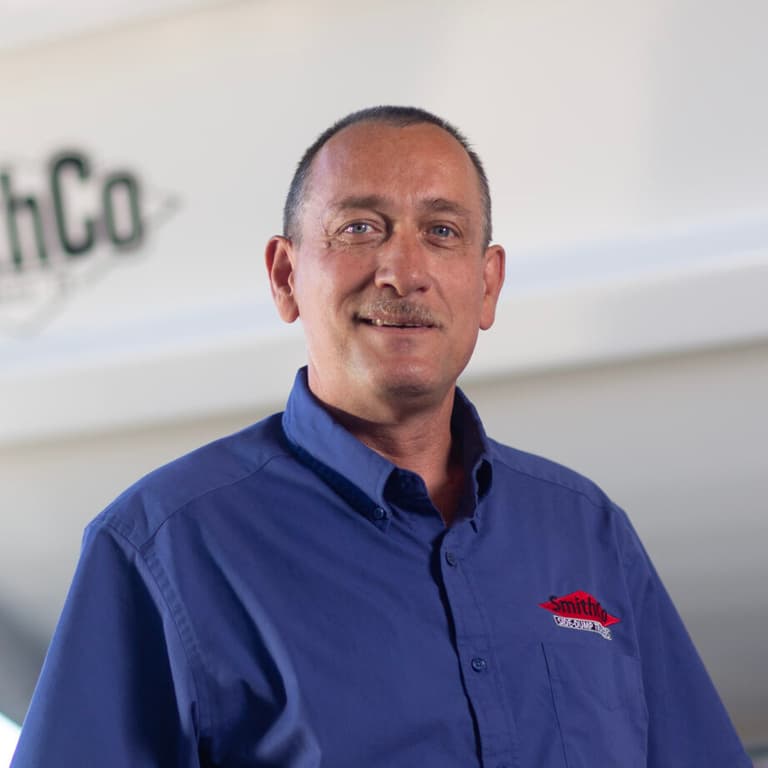 Blog Author
Duane Myears
Sales Manager
Duane Myears is a District Sales Manager for SmithCo. He has extensive experience in the transportation industry working with rail car for eleven years prior to joining SmithCo where he has held a range of supervisory and management positions including Production, Quality Control and Warranty. For nearly 20 years, he has been a leader every step of the way. Away from work, you may catch up with him fishing or following NASCAR.